For those windsurfers who prefer slalom-seat harness designs, Loftsails has a new solution. The Loftsails Slalom Lite harness is the effective transfer of rig power to your body. The Slalom Lite harness is designed with four vertical seams that allow the curves worked into the vertical seams a unique snug fit to the body. Neoprene interior center and side panels make for a soft grip, while the dual side stiffeners take transfer rig power softly to the hips. The bottom panel is triple layer, while the neoprene panels also include internal strengthening panels. Spreader bar adjustment tails are velcro-equipped to keep your windsurfing silent. The Loftsails Slalom Lite harness is compfortable, light, strong, and transfers rig power directly to the sailors hips... fantastically functional.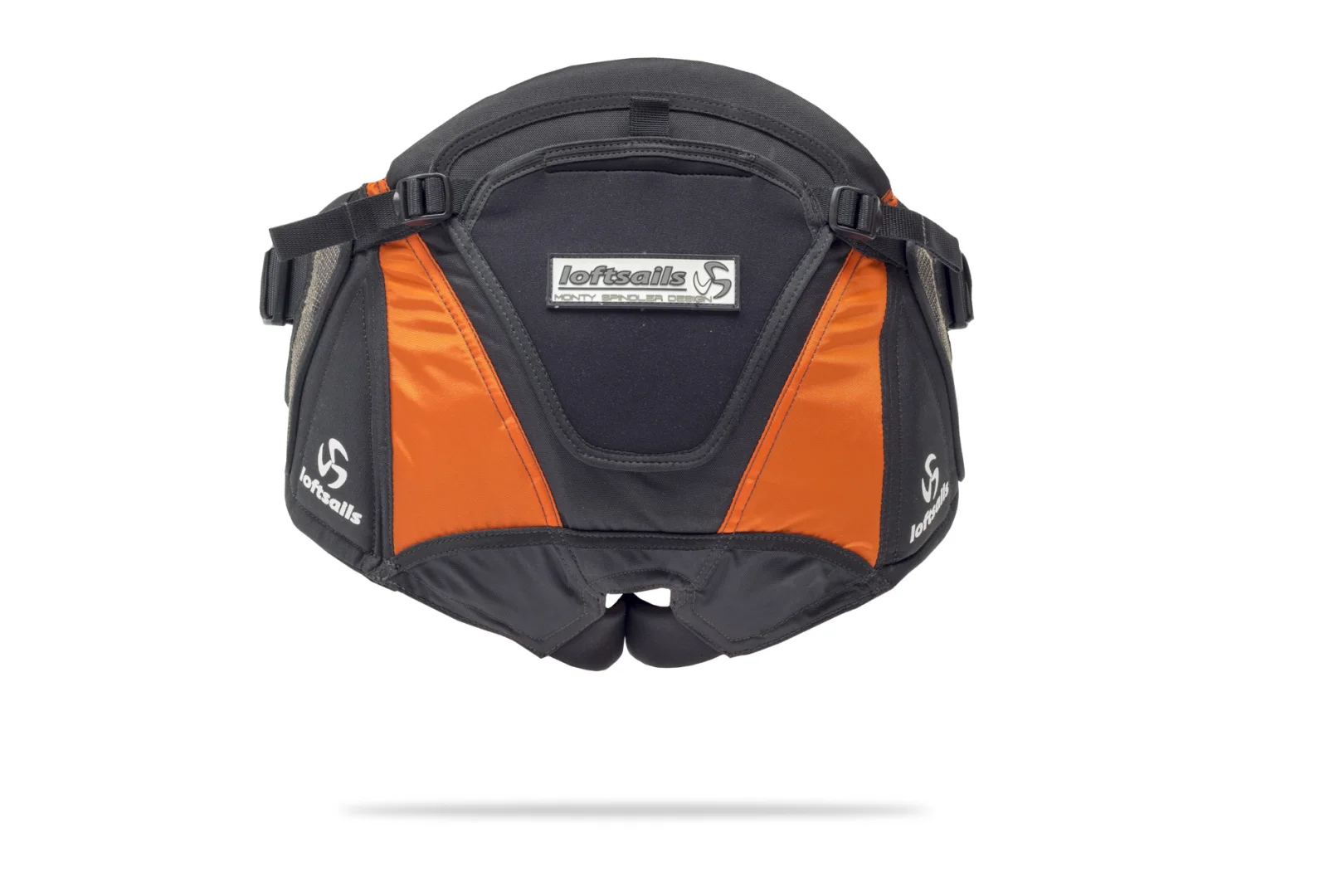 Features
& Benefits
Neoprene rear key pocket
All webbings sewn through
Includes x4 shaped seams for ideal lower back support
Key lanyard inside neoprene rear pocket with Velcro closure
Lower zone triple layered
Windsurf Harness Specifications
| Description | Harness Style | Construction | Level Back Support | Hook Height | Key Pocket | Weight |
| --- | --- | --- | --- | --- | --- | --- |
| Slalom Lite Harness XS | Seat | Classic | Low | Low | Yes | 1.005 kg |
| Slalom Lite Harness S | Seat | Classic | Low | Low | Yes | 1.01 kg |
| Slalom Lite Harness M | Seat | Classic | Low | Low | Yes | 1.015 kg |
| Slalom Lite Harness L | Seat | Classic | Low | Low | Yes | 1.02 kg |
Ask Monty
"When you have a technical related product question."
Write a question
Knowledge
"Learn and understand our products better."
Learn more
Preferred Webshop
"When you want to buy online direct out of stock."
Buy now
Warranty
"Sorry to hear this happened, let's work out a solution"
Apply
Share your feedback
"Help us to improve to make our products even better than they are."
Give feedback
Nearest dealer
"Visit your nearest local shop who stock Loftsails."
Find out
Frequently
asked questions?
What does 1 Year Unconditional + 1 Year Conditional warranty cover?
Warranty is valid 2 years after date of purchase. The first year the warranty is unconditional meaning that failure of product will be unconditionally be warranted. The 2nd year will be under the condition that the product has clearly suffered from a manufacturer error.