Raceboardblade LW II 2022
PURE RACEBOARD
COMPETITION
The Raceboard class is a classic in windsurfing competition.

Raceboard regattas typically have tight starts, exciting mark roundings, tactics based on continuous wind changes, and - as always - speed is rewarded. Raceboards are also ideal to learn windsurfing and to develop long-distance techniques and recreational windsurfing skills. Launching can be from the beach, or from a marina. Elevated board buoyancy and light rigs make raceboarding extremely versatile. Lakes, open sea, rivers — all locations are valid for the Raceboard class.
The team that created Loftsails Raceboardblades is compact and diverse! - Joao Rodrigues, the only sailor who has gone to all the Olympic games celebrated in the History of Windsurfing and current World and European Masters Champion. - Curro Manchón, Spanish coach of the Olympic medalist in London 2012, and on raceboard podiums in more than 10 World and European championships. - Current Lightweight World runner-up Patrick Pollak with his technical eminence in the world of windsurfing, with many Olympic games and international podiums backing him up. - Finally, Monty Spindler, Master and Commander of the project, designer, and competitor in Raceboard.
The new Raceboard Blade LW (Light Wind) II is a winning tool, specialized for light winds, but also remaining effective when winds exceed 12 knots. The Raceboardblade is light: 4.65kg. Its power and ease of maneuverability make it delicious in the hands. An ideal tool for raceboard fun and competition.


Find a dealer
Features
& Benefits
Blade mast pocket construction features mast panel and mast pocket sides (3 layers) tensioned directly (all 3 layers under tack pulley webbings) – therefore downhaul tension is equalized between the mast panel and the mast pocket resulting in the Raceboard Blade's firm, clean, easy-rotating leading edge

4 mil Dimension Polyant monofilm body panels – proven superior performance
Tubed battens with varying carbon content

Metallic cam interfaces – MCIs eliminate contact point degradation

Exposed tack (no mast pad) and boomhole, facilitating adjustable downhaul assemblies
Xply batten pockets that alternate sail sides. Using similar material for the batten pocket as the body material minimizes the asymmetric character of applied batten pockets. Pockets made with laminates allow the batten to be centered. These features combine to maintain rotation symmetry. In contrast, same-side dacron pockets promote asymmetrical rotation

Trim diamond - leech-release reference: dial into your sailing conditions

Durable IYU250 4-part mast pocket – the perfect material between your mast and the elements

New tack strap with eyelet - strap tension independent from downhaul tension
Click to reveal features.
Sail Specifications
Description



Size



Luff



Boom



Vario Top



Extension



Cambers



Battens



Recommended Mast



Weight



Raceboardblade 7.5 LW II Orange 2021
7.5 m2
475 cm
220 cm
Fixed
15 cm
3
5
Team Edition SDM 460
4.31 kg
Raceboardblade 8.5 LW II Orange 2021
8.5 m2
510 cm
232 cm
Fixed
15 cm
3
5
Team Edition SDM 490
4.4 kg
Raceboardblade 9.5 LW II Orange 2021
9.5 m2
548 cm
244 cm
Fixed
28 cm
3
5
Team Edition SDM 550/530
4.6 kg
Gallery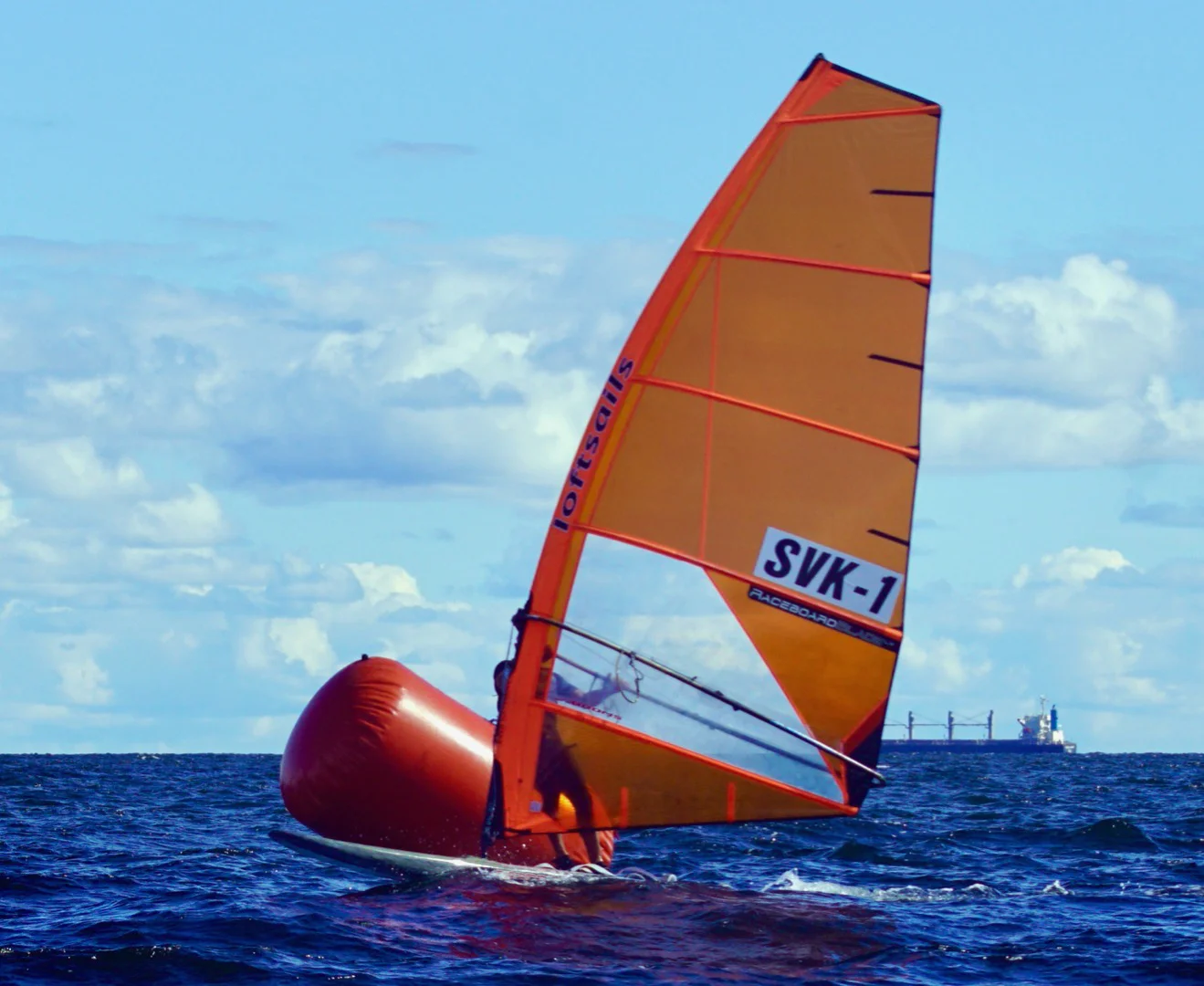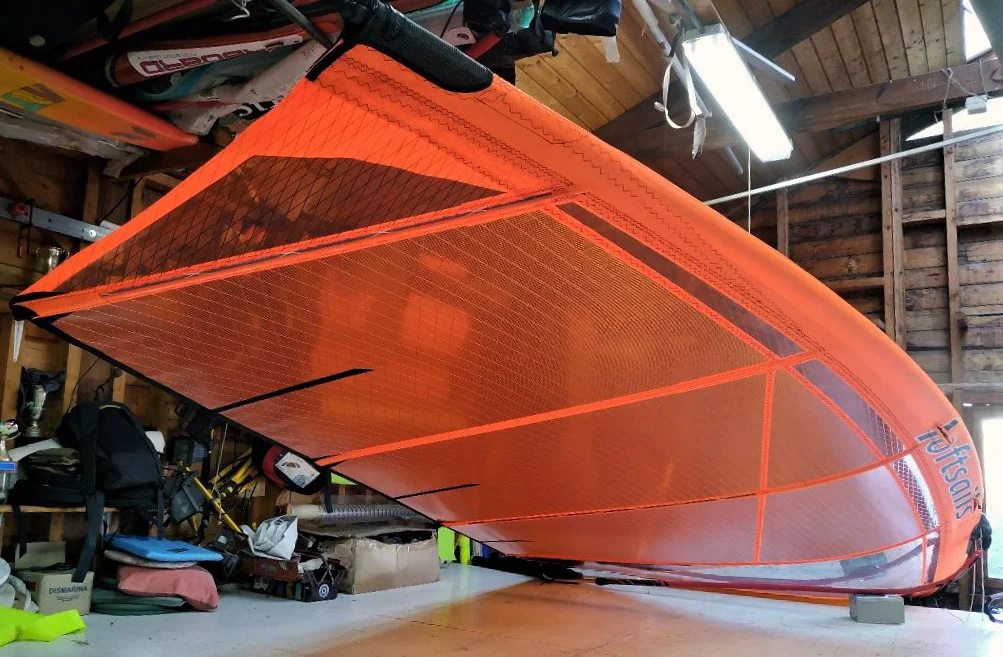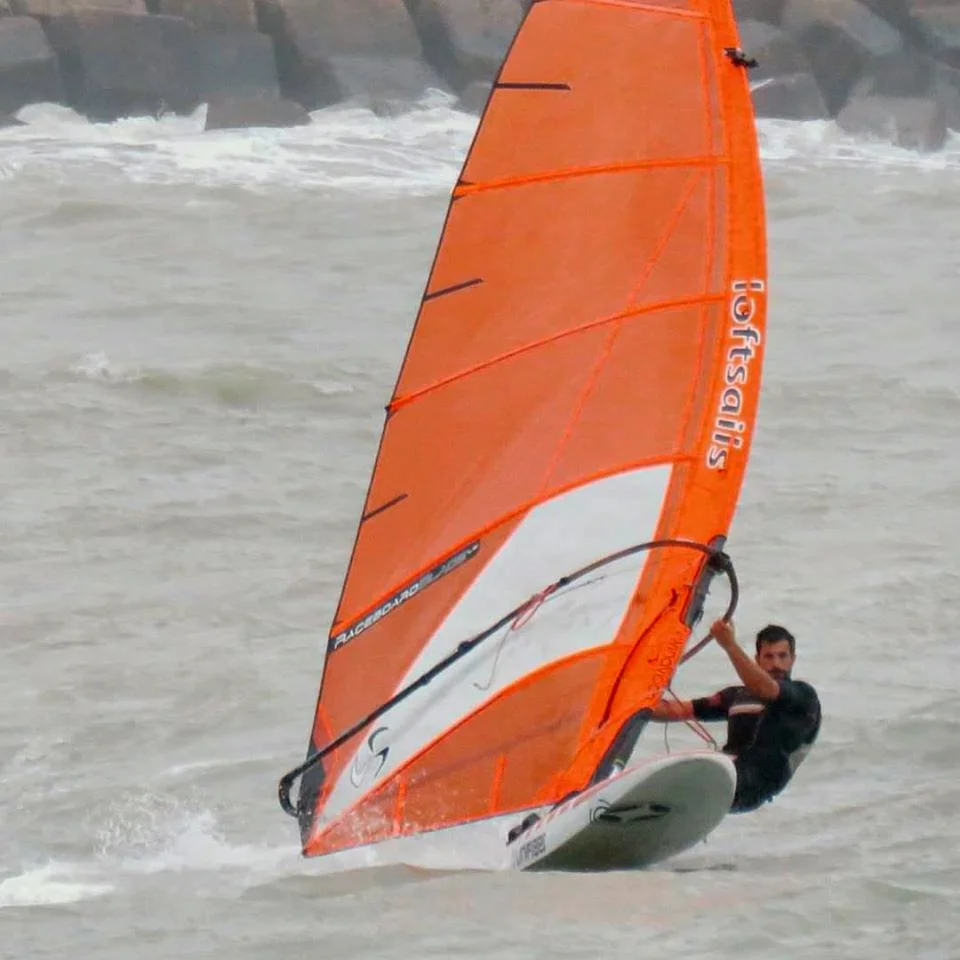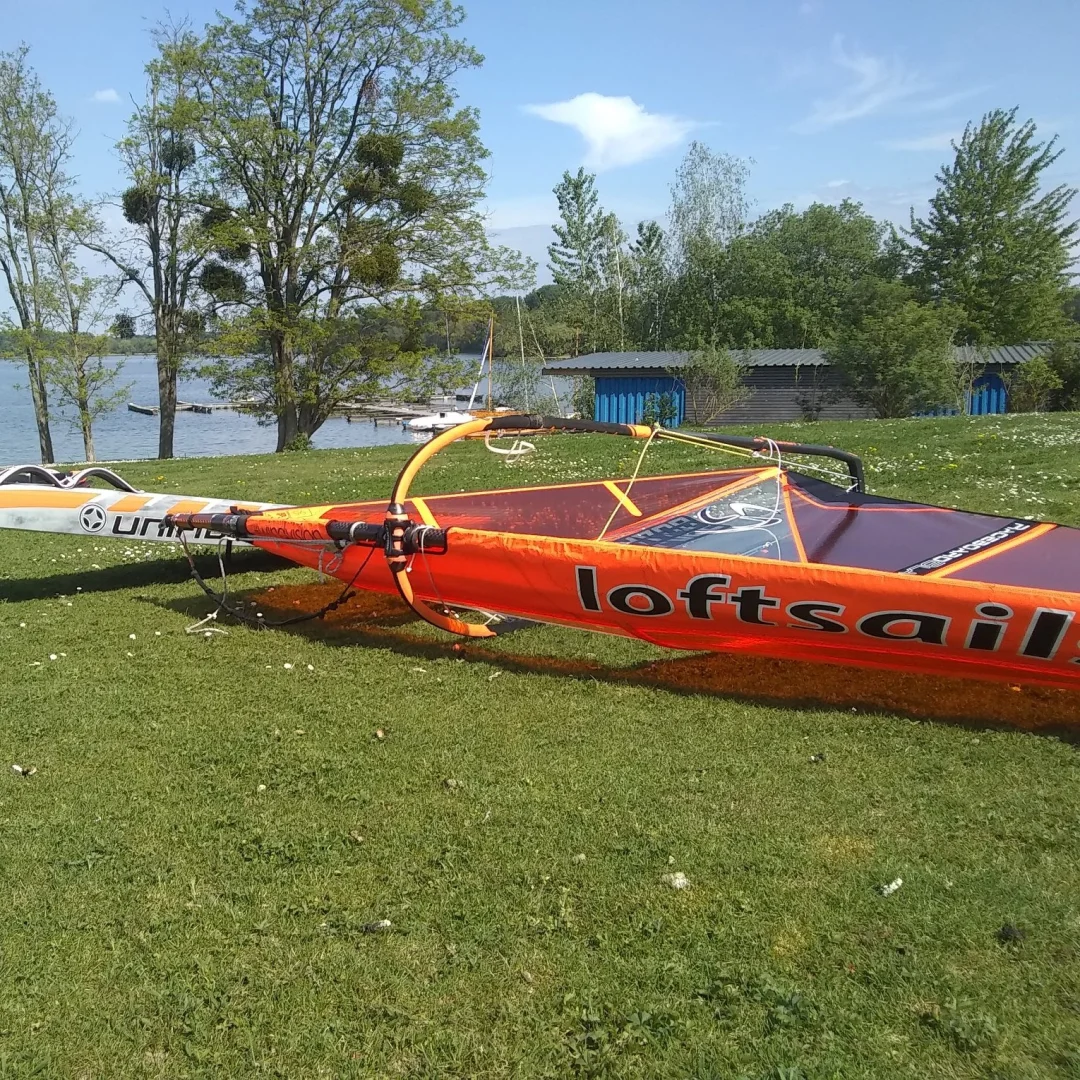 Frequently asked questions?
Find the answers of your Raceboardblade LW II 2022 questions
Just click the box below.
What does 1 Year Unconditional + 1 Year Conditional warranty cover?
Warranty is valid 2 years after date of purchase. When making a warranty claim in the first year the product is unconditionally warranted. When making a warranty claim in the 2nd year the product must have clearly suffered from a manufacturer error.