Airscape 2022
DEDICATED
FREESTYLE SAIL
With its ultra light weight, the Airscape is all about free expression.

It is stable in hands, easy to duck, and explosive to pop.

The Airscape was substantially reworked and benefits from new leech outlines and an increased aspect ratio. The head battens are also more angled to project the upper area higher, leading to narrower head widths for 2021.

The outcome is sails that are super reactive and offer greater control through the moves.


Find a dealer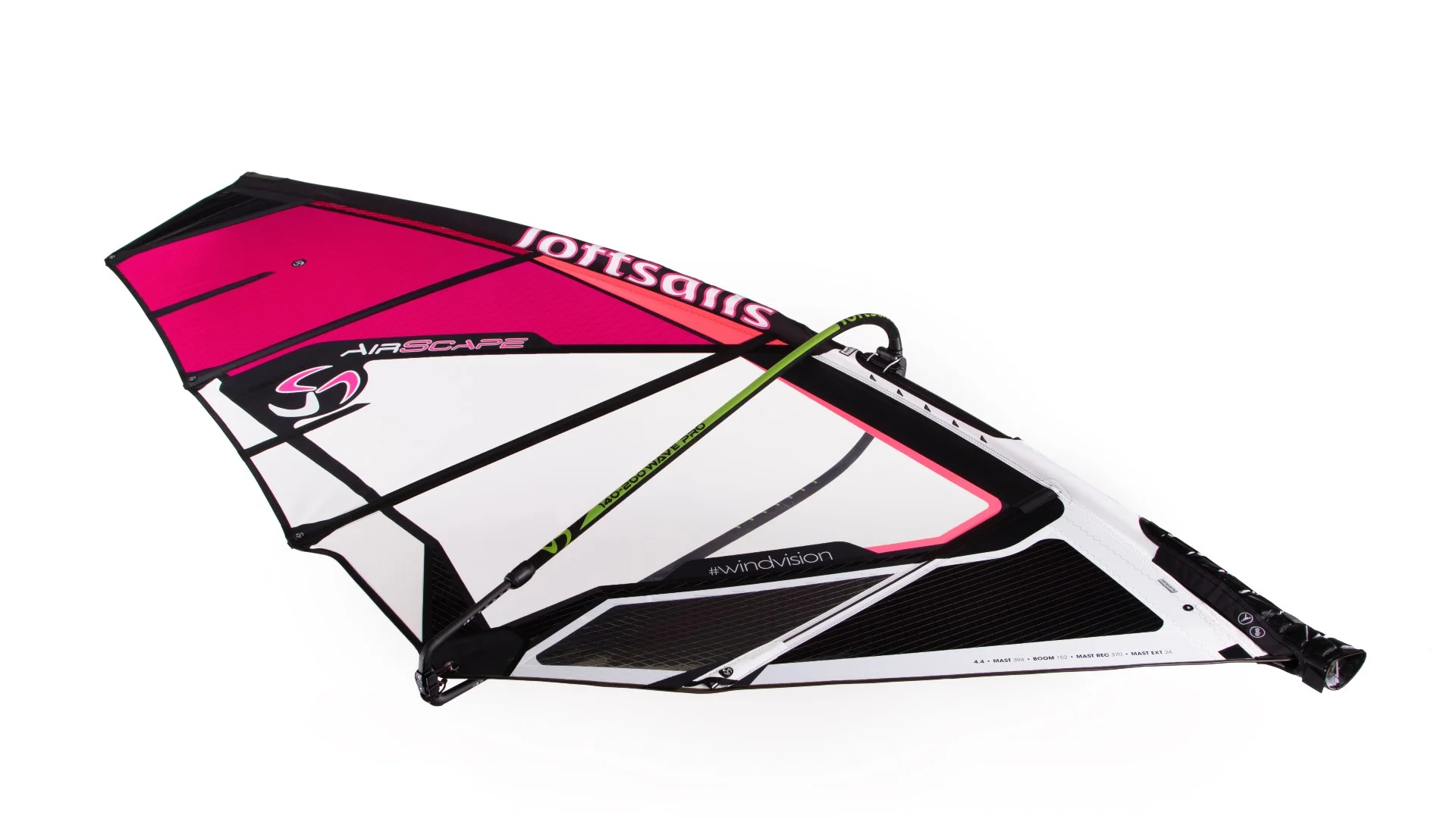 Features
& Benefits
Forward-profile batten systems with Standing Battens at specific locations – for responsive, low-end drive and easy top-end handling

Unique, super durable full IYU250 4-part mast pocket – the perfect material between your mast and the elements

2 mil triax upper body panels – UV stable and weight reduction

4 mil biax window panels – durable visibility

Triple foot and triple reinforced luff construction for maximized longevity

RDM recommended, SDM compatible – both mast types fully compatible to maximise your windsurfing experience

Loftsails full-opening mast pad design for easy access to your mast extension, downhaul system and batten trim key

Trim: leech-release reference logo to dial in trim
Click to reveal features.
Sail Specifications
Description



Size



Luff



Boom



Vario Top



Extension



Cambers



Battens



Recommended Mast



Weight



Airscape 4.0 Fuchsia 2022
4.0 m2
378 cm
148 cm
Fixed
8 cm
0
4
Team Edition 370
2.8 kg
Airscape 4.4 Fuchsia 2022
4.4 m2
398 cm
150 cm
Fixed
28 cm
0
4
Team Edition 370
2.9 kg
Airscape 4.8 Fuchsia 2022
4.8 m2
416 cm
158 cm
Fixed
16 cm
0
4
Team Edition 400
3 kg
Airscape 5.2 Fuchsia 2022
5.2 m2
428 cm
168 cm
Fixed
28 cm
0
4
Team Edition 400
3.22 kg
Gallery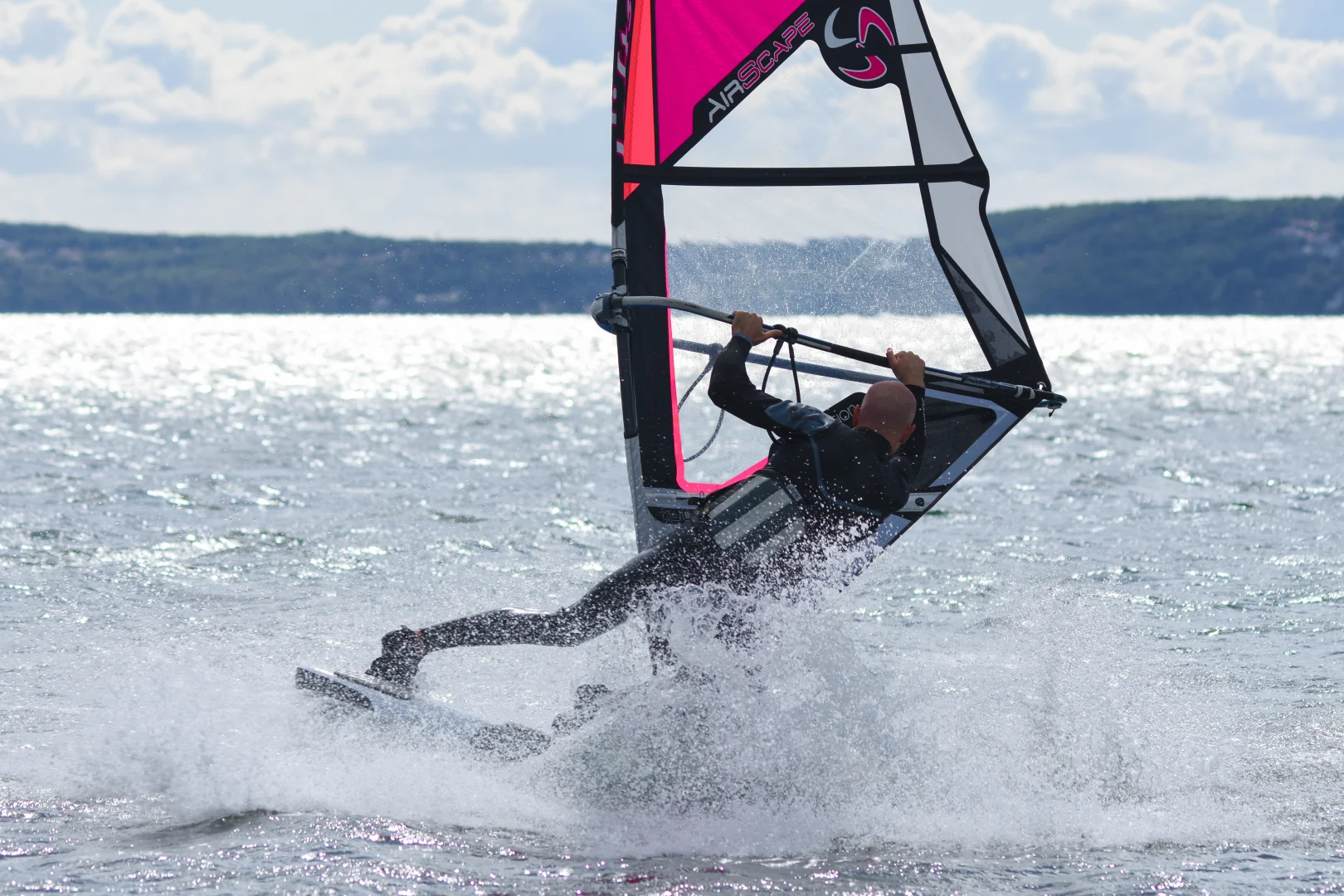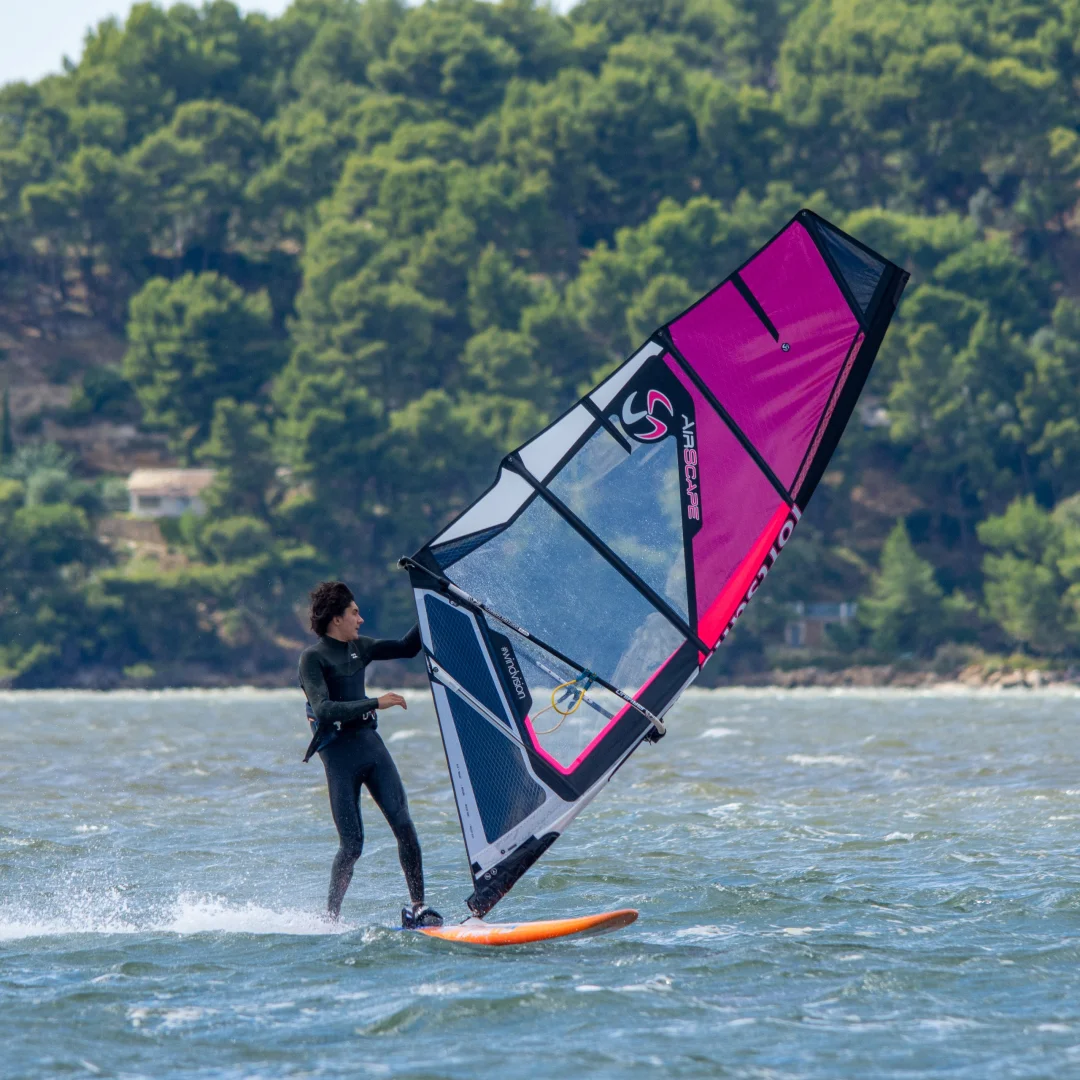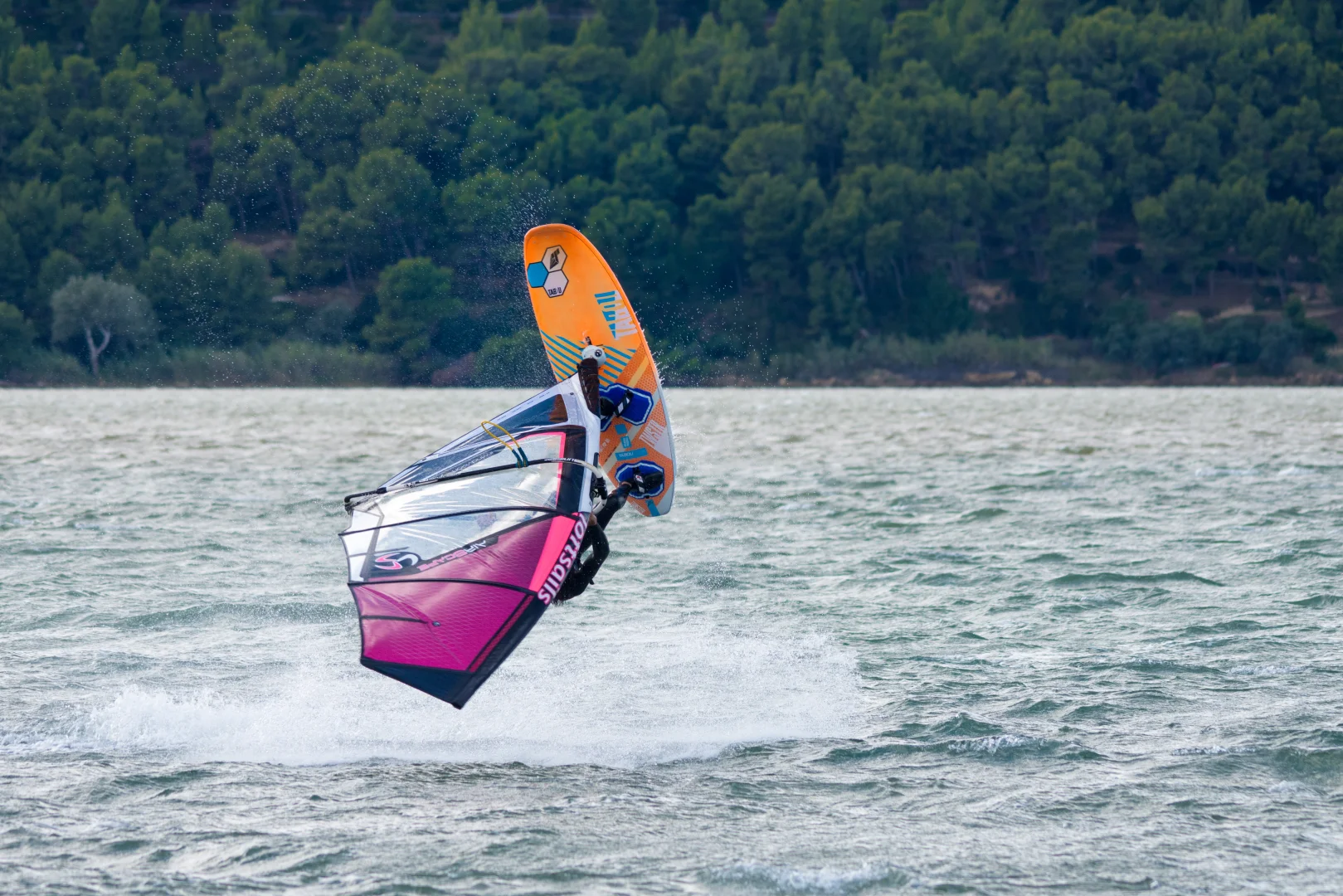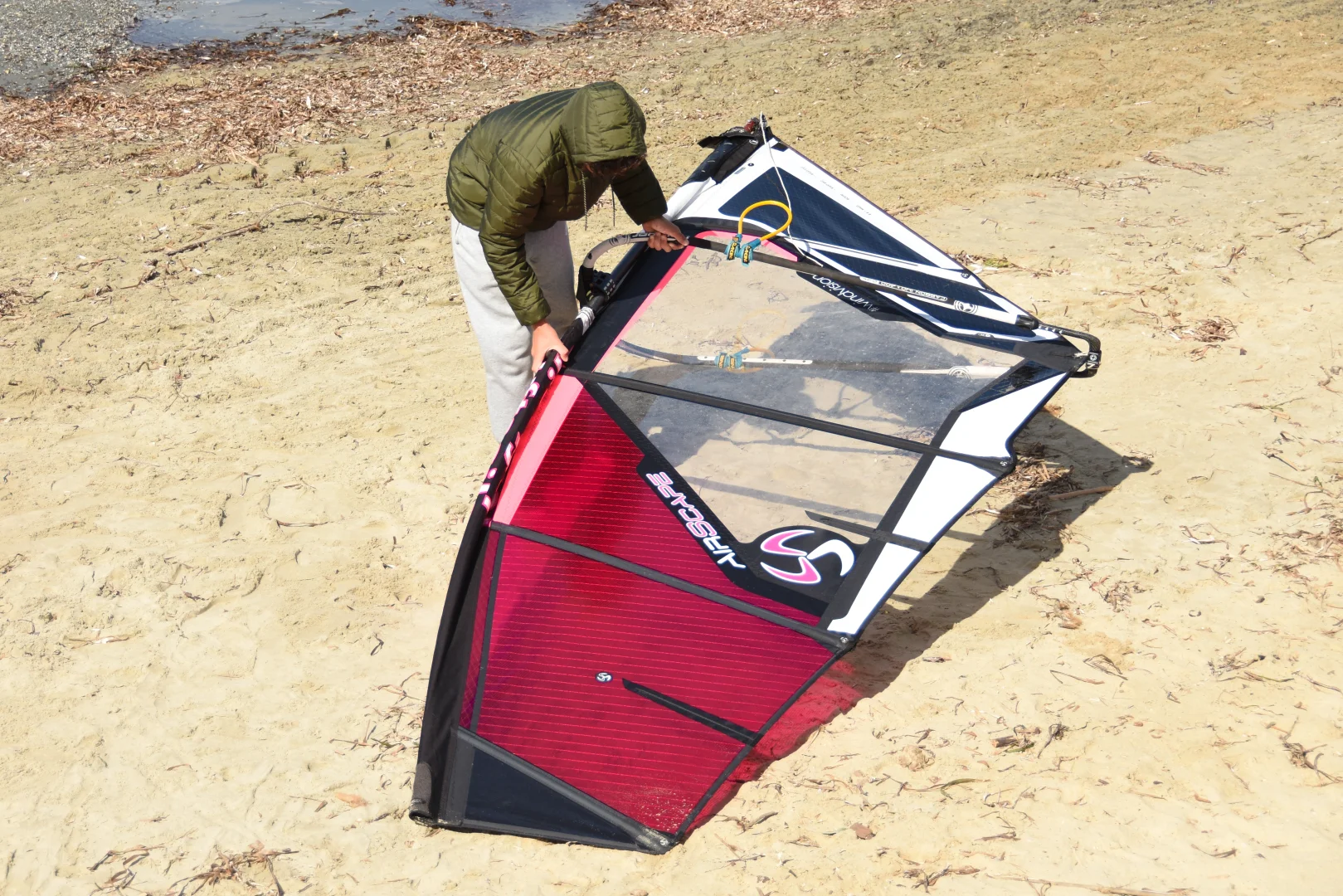 Frequently asked questions?
Find the answers of your Airscape 2022 questions
Just click the box below.
What does 1 Year Unconditional + 1 Year Conditional warranty cover?
Warranty is valid 2 years after date of purchase. When making a warranty claim in the first year the product is unconditionally warranted. When making a warranty claim in the 2nd year the product must have clearly suffered from a manufacturer error.