Impulse 1100 Freeride Foil
Low Aspect

When looking for performance, ease of use and top-class construction in one package, look no further.

The Impulse 1100 freeride foil is designed for first-timers and experienced flyers. Its 1100 cm2 carbon front wing allows it to take off at a lower speed and with little wind, making the whole experience much easier for beginners. Advanced users can practice their carve moves and enjoy the flight sensation on the mellowest of days.

Impulse 1100 foil is designed to be used for both windsurf freeriding and wing foiling.

The tail wing is designed with an incorporated tail angle adjustment system that needs no spacers. The tail angle can be adjusted on the beach or even in the water.
Impulse 110 foil components are assembled with 8mm countersunk hex-head stainless screws. All are super strong and resist both mechanical damage and corrosion.

All Loftsails foil sets can be customized with a wide range of interchangeable front wings, fuselages, tail wings and foil masts for a tailored, fine-tuned experience.


Find a dealer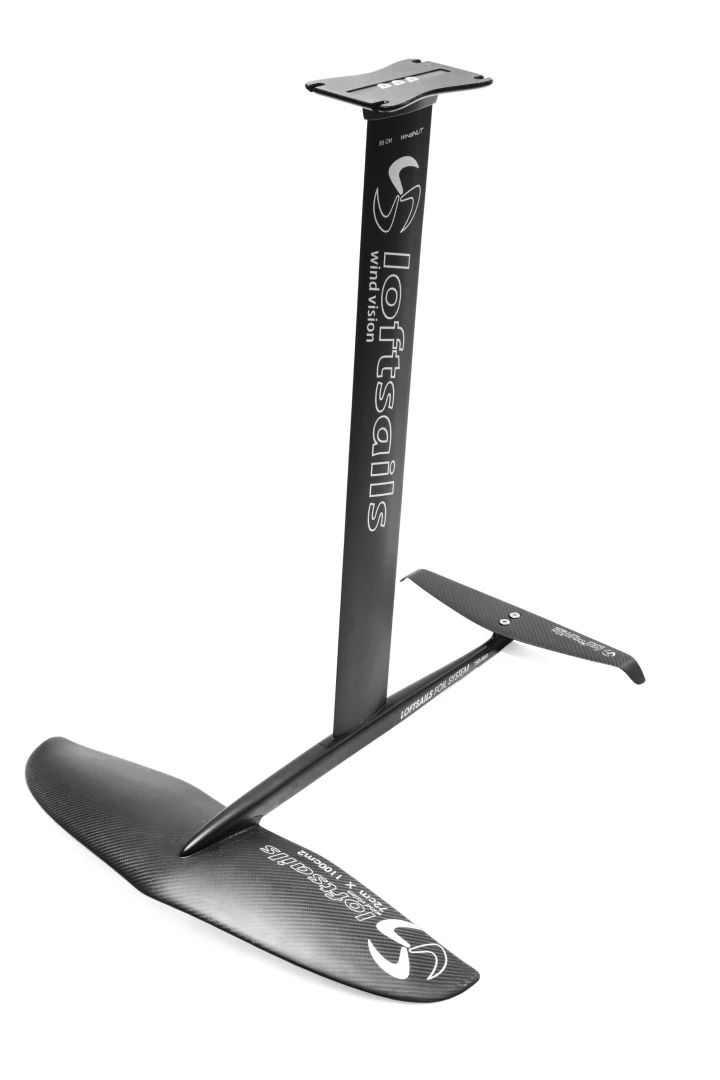 Frequently asked questions?
Find the answers of your Impulse 1100 Freeride Foil questions
Just click the box below.
What does 1 Year Unconditional + 1 Year Conditional warranty cover?
Warranty is valid 2 years after date of purchase. When making a warranty claim in the first year the product is unconditionally warranted. When making a warranty claim in the 2nd year the product must have clearly suffered from a manufacturer error.