Redesigned for 2018, the Blade FR has evolved to even greater efficiency and speed for dedicated upwind and downwind formula courses. The Loftsails FR has a long and proven history in Formula racing – Dennis Littel's incredible 10 successive titles, and Fernando Martinez 6-time Spanish national champion.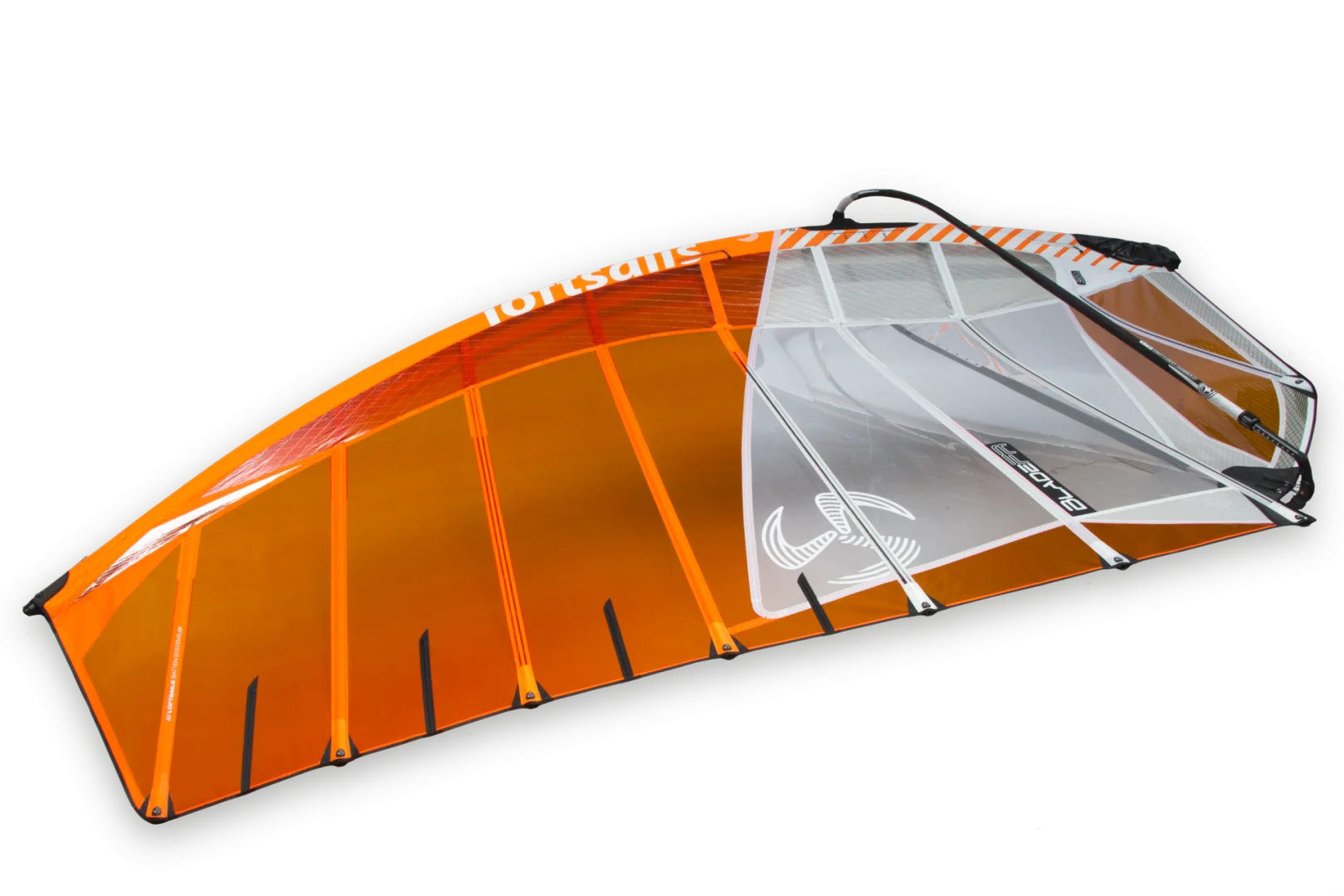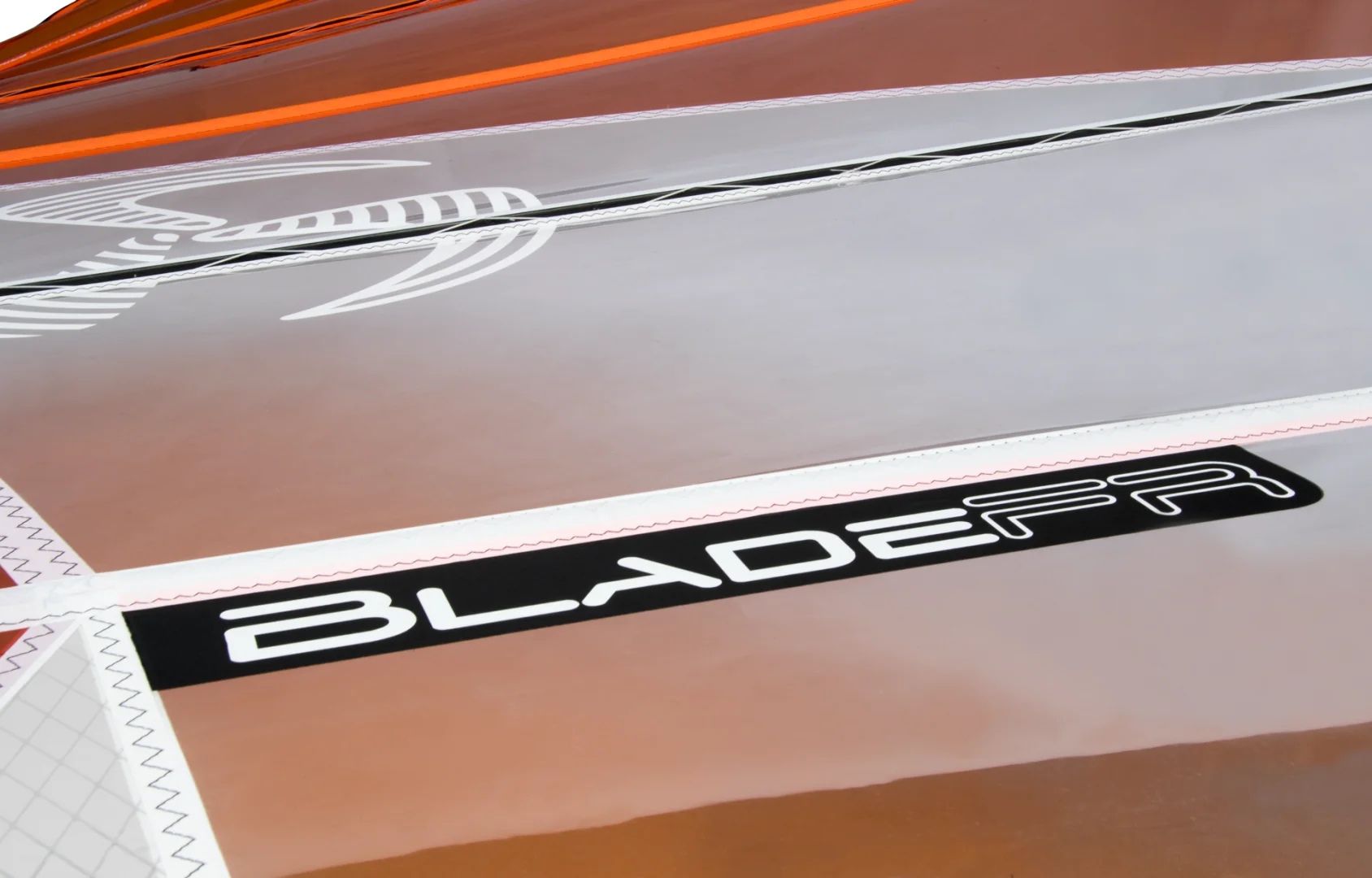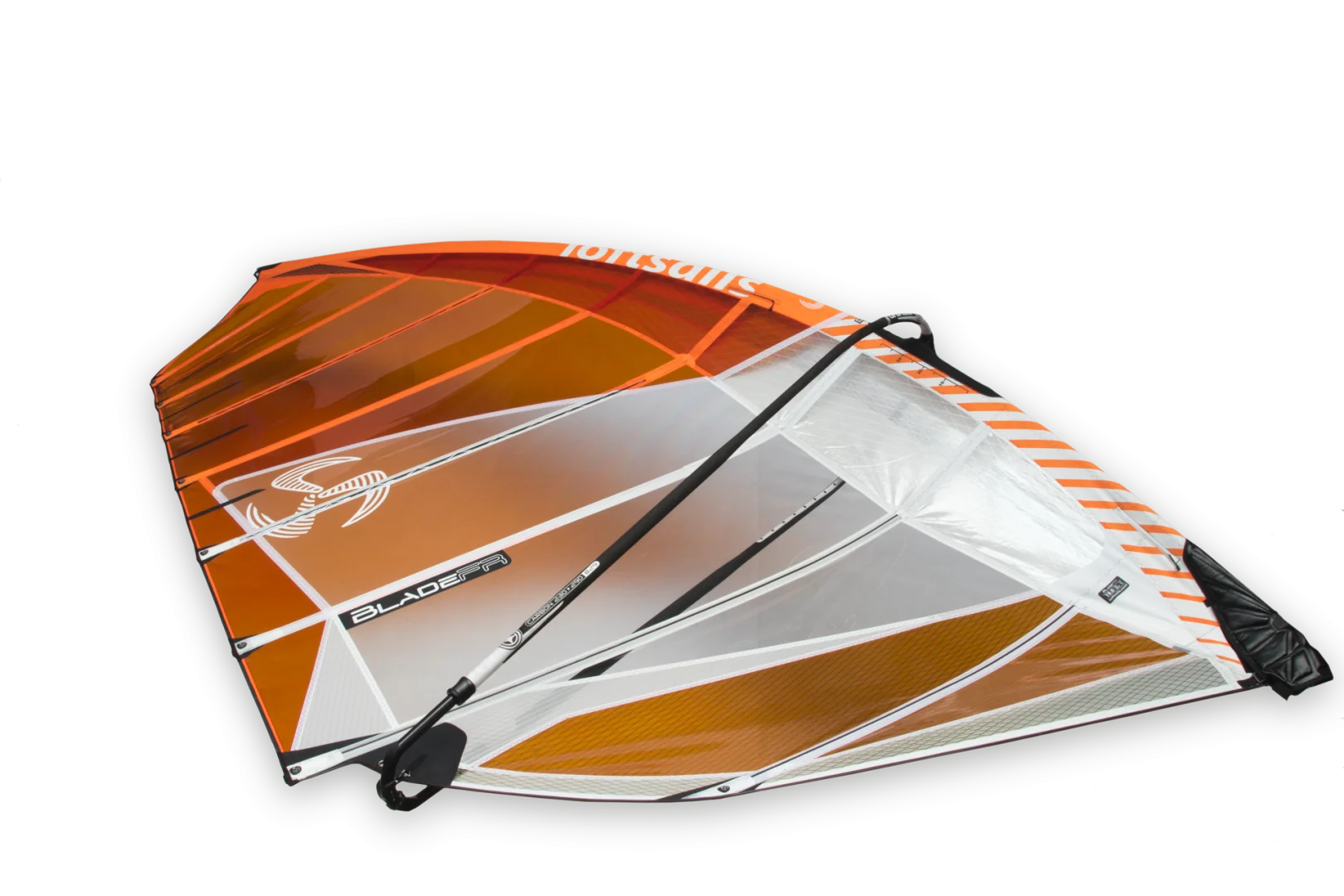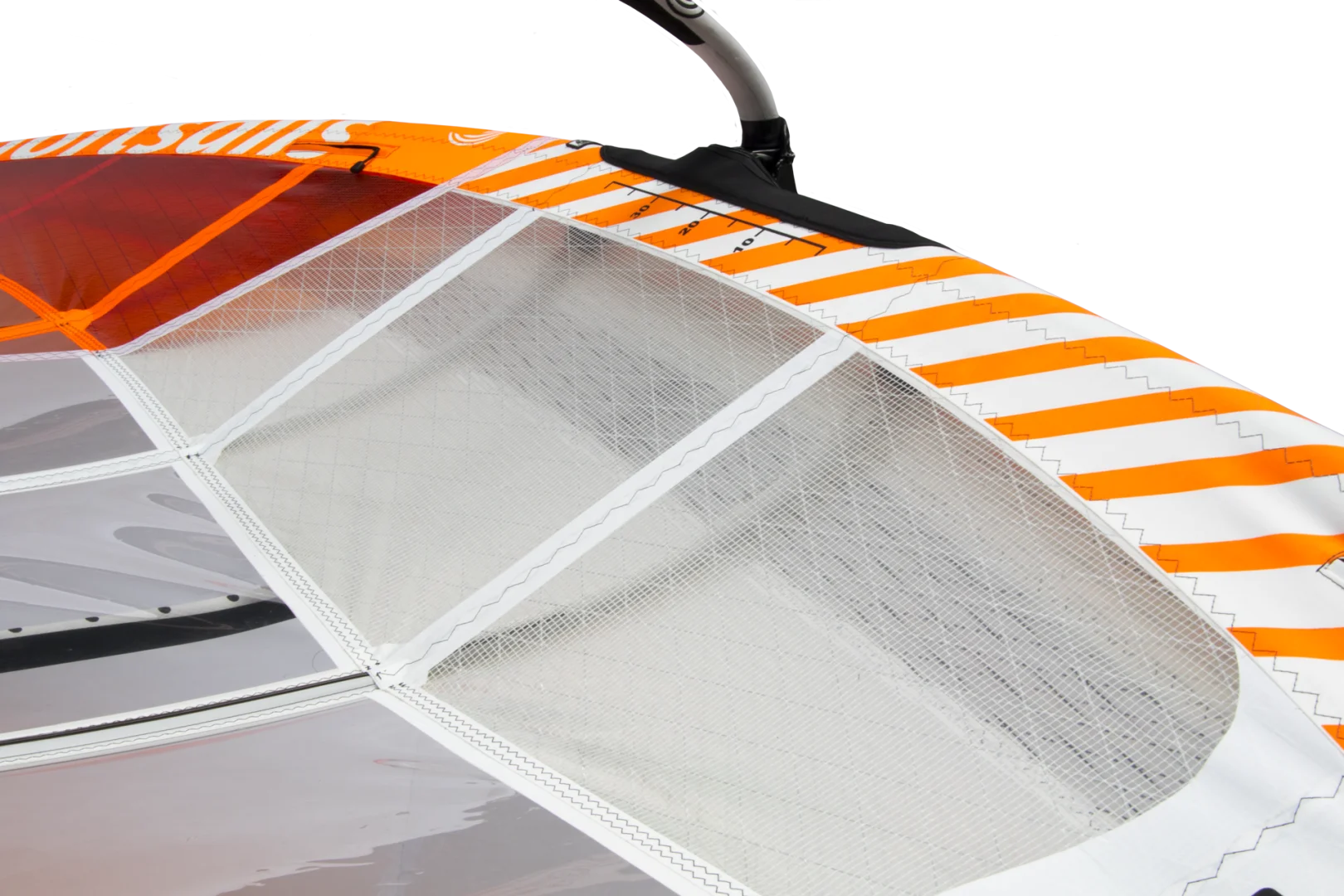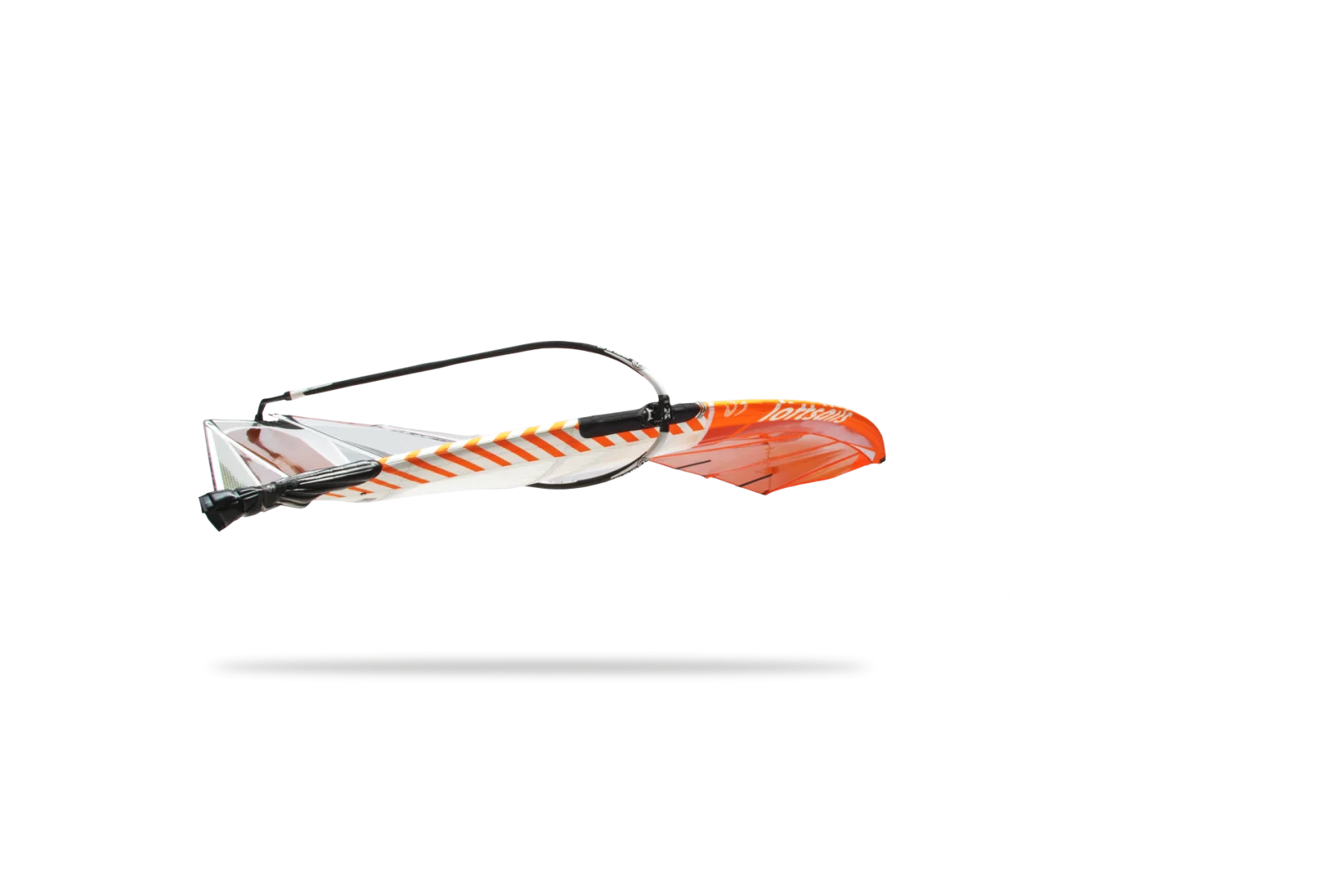 Features
& Benefits
Internal vertical and horizontal Kevlar strip applications at cams – Maintain stability and define shape profiles
Blade mast-pocket construction features mast panel and IYU 250 mast-pocket sides (3 layers) tensioned directly all 3 layers under tack pulley webbings, therefore downhaul tension is equalized between the mast panel and the mast pocket, resulting in the Blade FR´s firm, clean, easy-rotating leading edge.
Blade mast-pocket construction - Equalized loading between the mast panel (interior) and the pocket (exterior) The result is tensioned, firm mast pockets, exceptional durability, rotation ease
4-mm. Dimension Polyant monofilm body panels - proven superior performance
Tubed battens with varying carbon content according to performance. The top 3 are specialized 100% carbon tubes Carbon tubes deliver superior stiffness to maximize stability for your upper end
Slick Tekcam2 rotation. (Tekcam2 Large for SDM also supplied) Easy cam rotation makes your windsurfing experience more enjoyable.
Metallic cam interfaces - MCIs eliminate contact point degradation characteristic of cam designs without MCIs
Centered battens in X-Ply sleeves. (Alternate pocket sides) Using similar material for the batten pocket as the body material minimizes asymmetric character of Dacron batten pocket construction that, due to Dacron stretch, allows the batten to stay on the sail side. Pockets made with laminate pockets force the batten to stay centered. This is important to keep the sail symmetrical. If all batten pockets are Dacron, and mounted on the same side of the sail the sail will be biased to one tack and rotate unevenly. Loftsails X-Ply batten pockets that alternate sides limit asymmetric character.
Streamlined neoprene boom cutout with dual zippers - limits water entry into the mast sleeve during falls, keeping the rig light for a fast recovery
7-mm. monofilm vertical internal panel (inside mast-pocket) - For profile stability
Click to reveal features.
Design Testimonial
By Fernando Martínez - Windscape SL

"A Formula sail with zero Backhand. So, when a gust arrives you can accelerate and keep full control of
your gear. Find the downhaul setting for your board-fin combo and body weight and just play with the
outhaul to match the conditions."
Frequently asked questions?
Find the answers of your BladeFR 2018 questions
Just click the box below.
I can see minor colour inconsistancy in the coloured monofilm material, is this a quality problem?
Loftsails using high quality Dimension Polyant films considered as a leading film manufacturer. The BI-PLY colored monofilm are two films laminated together. During production there is a large temperature difference between the two films at the lamination point. This causes the top film (film with color adhesive) to slightly shrink and the bottom film does not shrink at the same rate. This can cause "a slight minimal wave or impression" in the fabric. There is no concern on laminate quality.
What does 1 Year Unconditional + 1 Year Conditional warranty cover?
Warranty is valid 2 years after date of purchase. When making a warranty claim in the first year the product is unconditionally warranted. When making a warranty claim in the 2nd year the product must have clearly suffered from a manufacturer error.
When unrolling my sail some battens are looking pre-curved?
All windsurfing sails with battens experience batten bending when rolling for transport. The battens will bend because of the curves cut into the sail to produce profile. Loftsails are rolled right side up, this flexes the battens as if the sail is on starboard tack. Battens are made from polyester, carbon and resin. They remember their being curved, which gives the sail a pre-disposition to be on starboard tack. This results in the sail having a preference to be on starboard tack. This asymmetric character is normally not an issue. Rolling the sail port side up will tend to bend the battens in the opposite direction which can minimize this asymmetric character.
Why are there small wrinkels visible in the footpanel of my sail?
Monty comments: Wrinkles in the foot panel are common to my designs! There is always alot of profile worked into the bottom of the vertical seam, I have tried to remove the wrinkles from the lower panel but this results in flatter shapes that do improve performance. Many of our sails do not show such foot panel wrinkles, however unfortunately one could say they are typical of my designs.