Racingblade 2023
Uncompromising Slalom Design

Racingblade continues to spearhead evolution of the Loftsails racing program.

Lightning acceleration, blistering speed, and rider control are what really count on the fin racing course.

Previous seasons saw significant improvements to the core design through higher aspect-ratios, reshaped luff curves, and profile-depth adjustments. These changes improved acceleration, reduced rider fatigue, and made the sails feel lighter in the hands.

2023 development continued to focus on further improvement of these key design parameters.

The upper part of the sail is slightly narrower. Luff curves are adjusted to generate a crisper, stiffer sail with a more direct feel. Acceleration is also further improved, and cam rotation is smoother and quicker.

To facilitate top end control, the sail profile in the back section is reduced. Increased forward drive helps to keeps the board level through chop and violent gusts.

A straight-trimmed leech with a tighter middle section encourages a smoother release, and permits a greater trim range. The wind band of each sail is broader than ever.

The increase in effective wind range has enabled the size-gap between sails to be expanded, resulting in one fewer sail in the line-up.

All Loftsails designs are built to last, and Racingblade is no exception. Construction features include x-ply panels for the central window, leech and foot; and bi-ply top panels for extreme UV-resistance.

A unique construction of the low-drag mast pocket achieves efficient airflow. Each of its three layers are tensioned by the tack-pulley webbing, thus inducing a clean and firm leading edge. To enhance longevity of the sail, a 2-mil quad axial x-ply reinforces the luff. This lightweight material does not have a folding memory, which helps to keep the luff in optimum condition.

Additionally, all camber inducer contact points use Metallic Cam Interfaces to prevent material degradation over time.

In 2023, Racingblade remains an uncompromising slalom design that will give seasons of service.


Find a dealer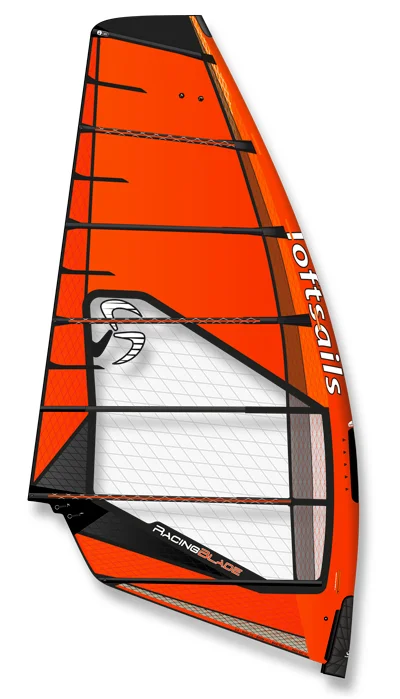 Features & Benefits
Blade Mast Pocket: Downhaul tension is equalized between the mast panel and the mast pocket resulting in a firm, easy-rotating leading edge
Kevlar Strips: Internal vertical and horizontal Kevlar strip applications define profile and augments stability
Full X-Ply: Higher longevity and UV-resistance
TekCam II: Easy rotation and gentle on the mast
Metallic Cam Interface: Eliminates contact point degradation characteristic of cams
Varied Carbon Tubed Battens: Carbon tubes are lightweight and deliver superior stability at the upper end
X-ply Batten Pocket: Minimizes the asymmetric character of applied batten pockets
Neoprene Boom Cutout With Zippers: Limits water entry into the mast sleeve
IYU250 4-Part Mast Pocket: Super durable IYU250 is the perfect material between your mast and the elements
Trim Diamond: A reference marker for precision leach-release tunning
RDM/SDM Compatibility: TekCam II Large (installed) and Reduced included with sizes 8.6 and smaller
Sail Specifications
Description



Size



Luff



Boom Min



Boom Max



Vario Top



Extension



Cambers



Battens



Recommended Mast



Weight



Racingblade 5.2 Orange 2023
5.2 m2
420 cm
Fixed
20 cm
4
7
Team Edition 400
5.08 kg
Racingblade 5.8 Orange 2023
5.8 m2
438 cm
Fixed
8 cm
4
7
Team Edition 430
5.43 kg
Racingblade 6.6 Orange 2023
6.6 m2
460 cm
Fixed
30 cm
4
7
Team Edition 430
5.62 kg
Racingblade 7.4 Orange 2023
7.4 m2
492 cm
Fixed
32 cm
4
7
Team Edition 460
6.05 kg
Racingblade 8.2 Orange 2023
8.2 m2
516 cm
Fixed
26 cm
4
7
Team Edition 490
6.21 kg
Racingblade 9.1 Orange 2023
9.1 m2
536 cm
Fixed
16 cm
4
7
Team Edition 520
6.43 kg
Gallery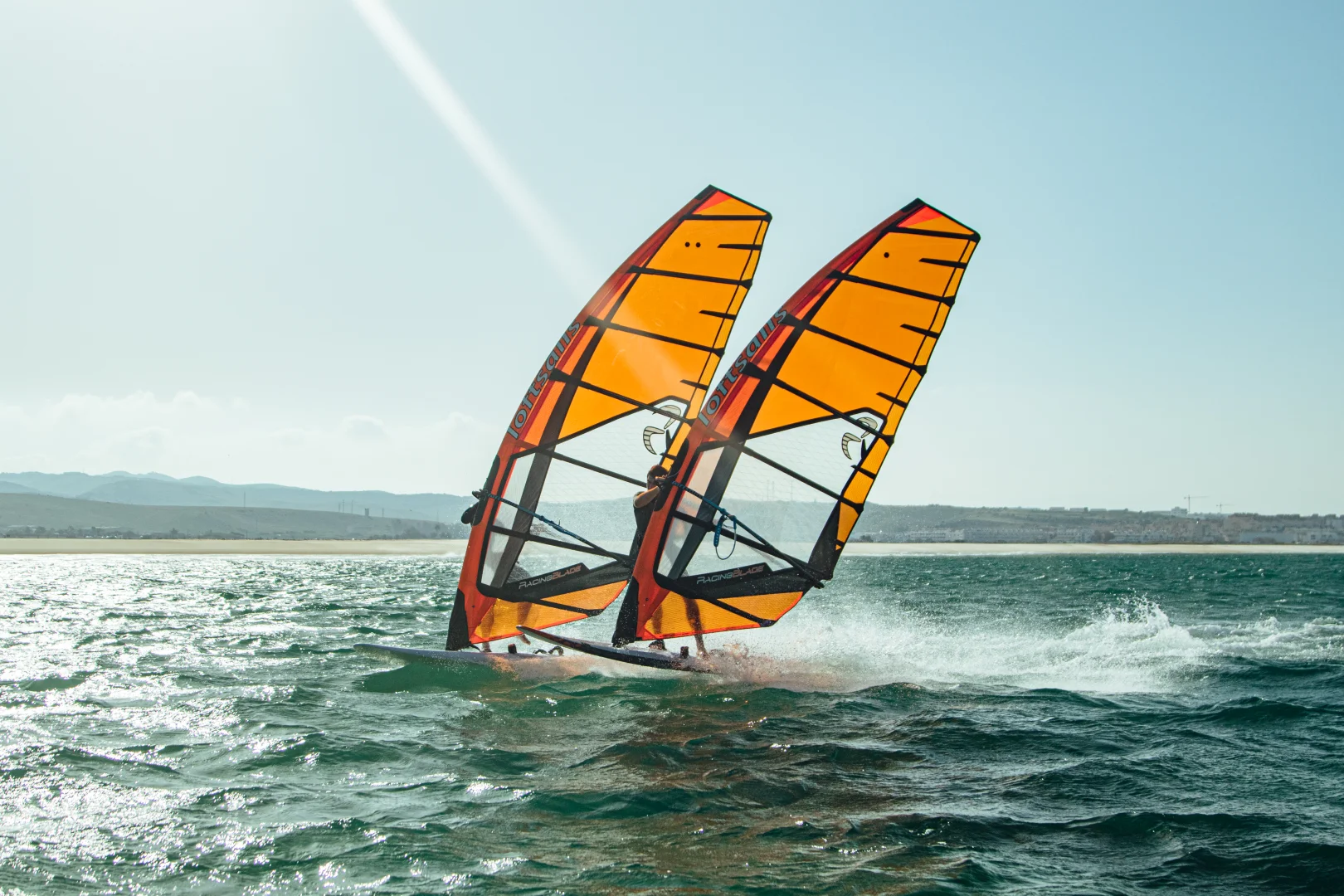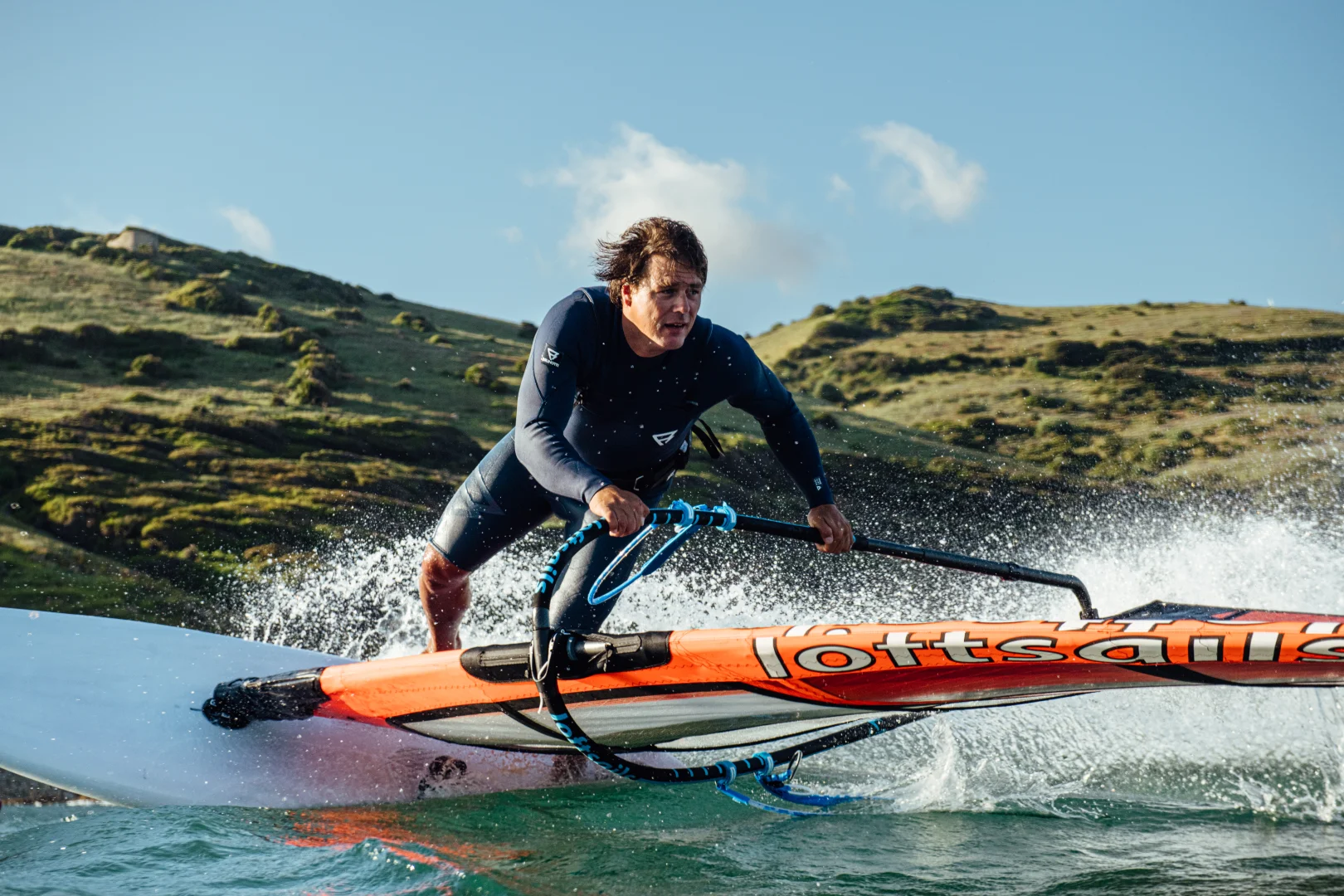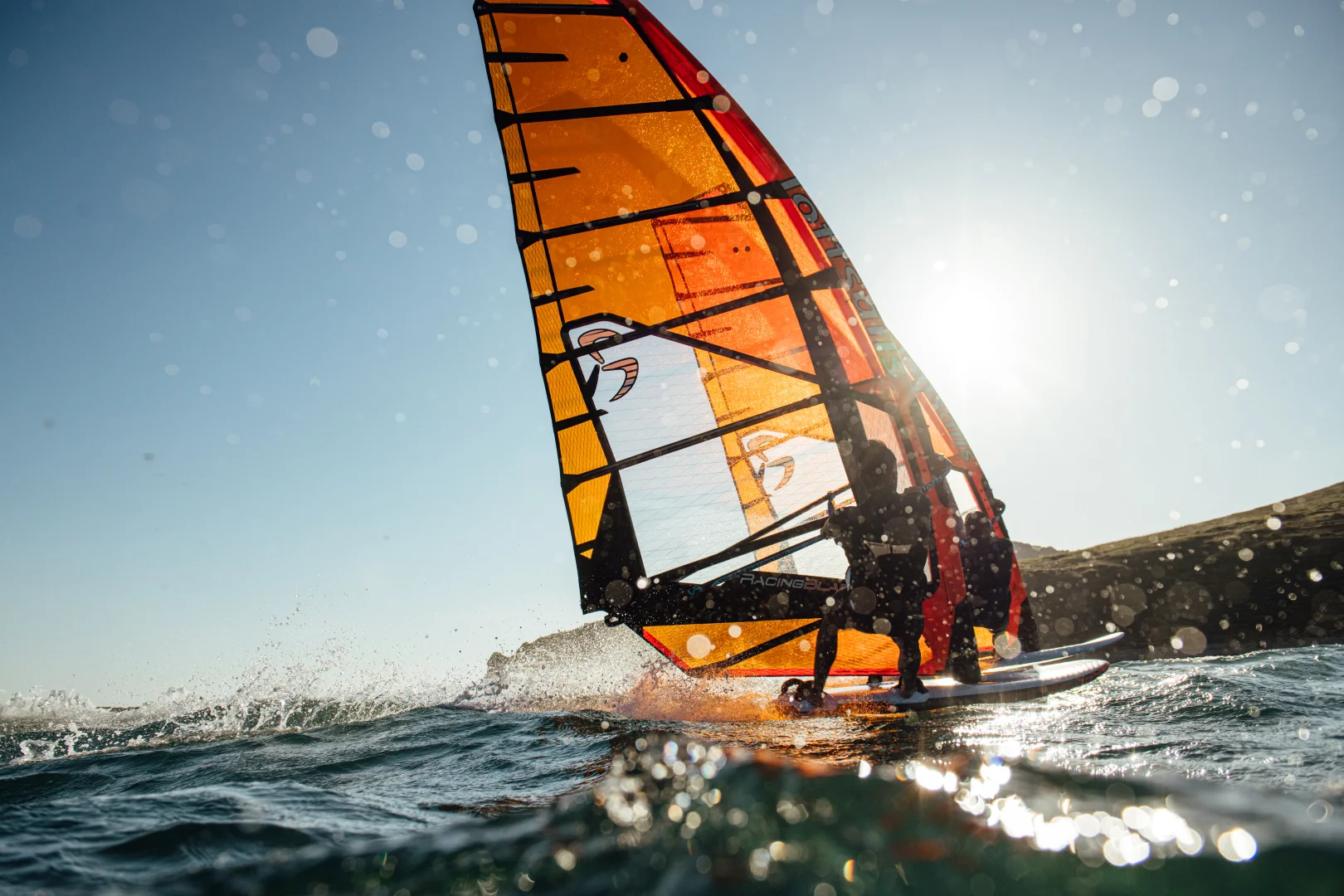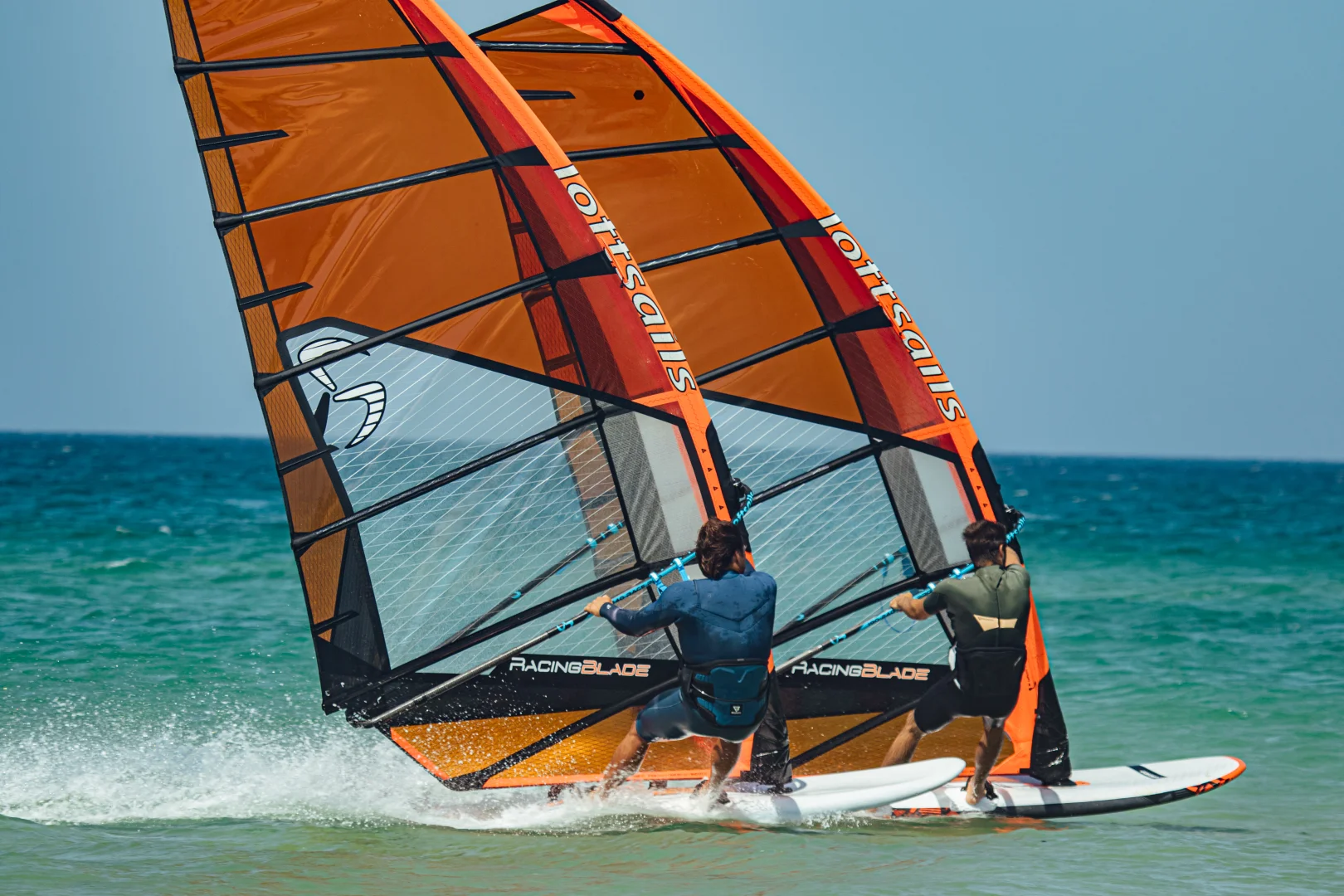 Frequently asked questions?
Find the answers of your Racingblade 2023 questions
Just click the box below.
What does 1 Year Unconditional + 1 Year Conditional warranty cover?
Warranty is valid 2 years after date of purchase. When making a warranty claim in the first year the product is unconditionally warranted. When making a warranty claim in the 2nd year the product must have clearly suffered from a manufacturer error.