Skyblade
Dedicated Race Foil Sail

Since its inception, the Skyblade was envisioned as a cutting-edge design for the newly emerging discipline of competitive foil racing.

When in flight, foils generate minimal drag when compared to a fin setup. To be matched with the resulting forces, Skyblade adopts a higher aspect ratio and a reduced leech. To achieve a more aggressive high aspect, head width has been reduced. The loss of sail area is compensated for by increased luff length.

To improve acceleration, the vertical shapes and luff curves have been redistributed to achieve a higher, more forward-oriented drive.

Lower body profiles and fine-tuning of leech release values have reduced back hand pressure. With more control, riders can stay sheeted in even when hit by violent gusts.

Boom length has been further shortened to increase the aspect ratio and reduce sail profile movement. When combined with a reduced leech and a rigid 7-batten, 4-cam frame the outcome is a super-stable foiling machine.

To increase longevity and UV-resistance, Skyblade is produced entirely of monofilm-free materials.


Find a dealer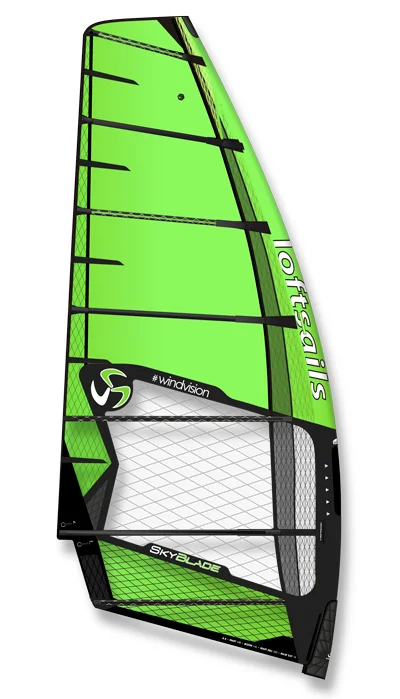 Features & Benefits
Blade Mast Pocket: Downhaul tension is equalized between the mast panel and the mast pocket resulting in a firm, easy-rotating leading edge
Kevlar Strips: Internal vertical and horizontal Kevlar strip applications define profile and augments stability
Full X-Ply: Higher longevity and UV-resistance
TekCam II: Easy rotation and gentle on the mast
Metallic Cam Interface: Eliminates contact point degradation characteristic of cams
Varied Carbon Tubed Battens: Carbon tubes are lightweight and deliver superior stability at the upper end
X-ply Batten Pocket: Minimizes the asymmetric character of applied batten pockets
Neoprene Boom Cutout With Zippers: Limits water entry into the mast sleeve
IYU250 4-Part Mast Pocket: Super durable IYU250 is the perfect material between your mast and the elements
Trim Diamond: A reference marker for precision leach-release tunning
RDM/SDM Compatibility: TekCam II Large (installed) and Reduced included with sizes 8.6 and smaller
Sail Specifications
Description



Size



Luff



Boom



Vario Top



Extension



Cambers



Battens



Recommended Mast



Weight



Skyblade 6.0 Green 2022
6.0 m2
464 cm
184 cm
Fixed
34 cm
4
7
Team Edition 430
kg
Skyblade 8.0 Green 2022
8.0 m2
528 cm
214 cm
Fixed
38 cm
4
7
Team Edition 490
6.54 kg
Skyblade 10 Green 2022
10.0 m2
586 cm
230 cm
Fixed
36 cm
4
7
Team Edition 550
7.08 kg
Gallery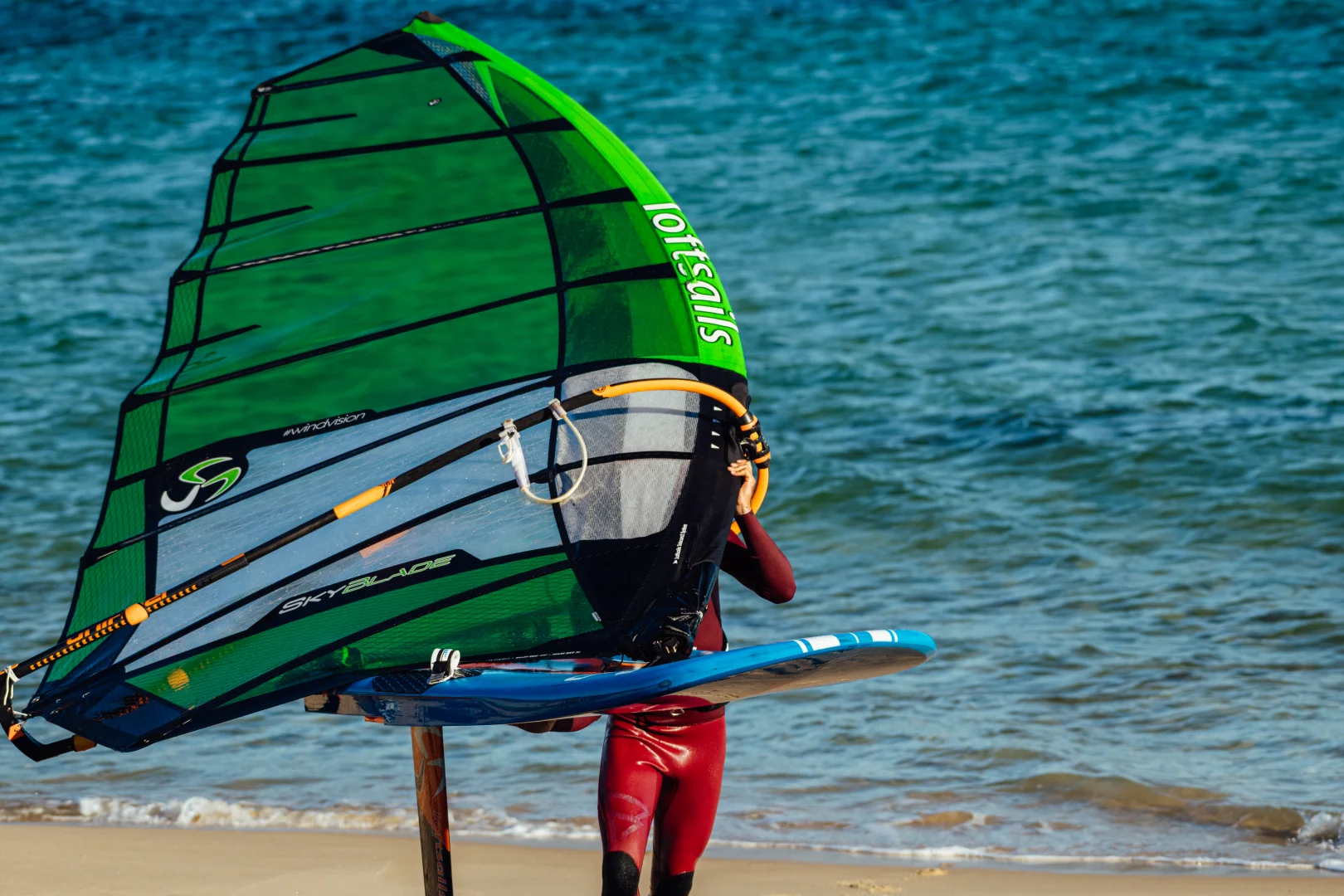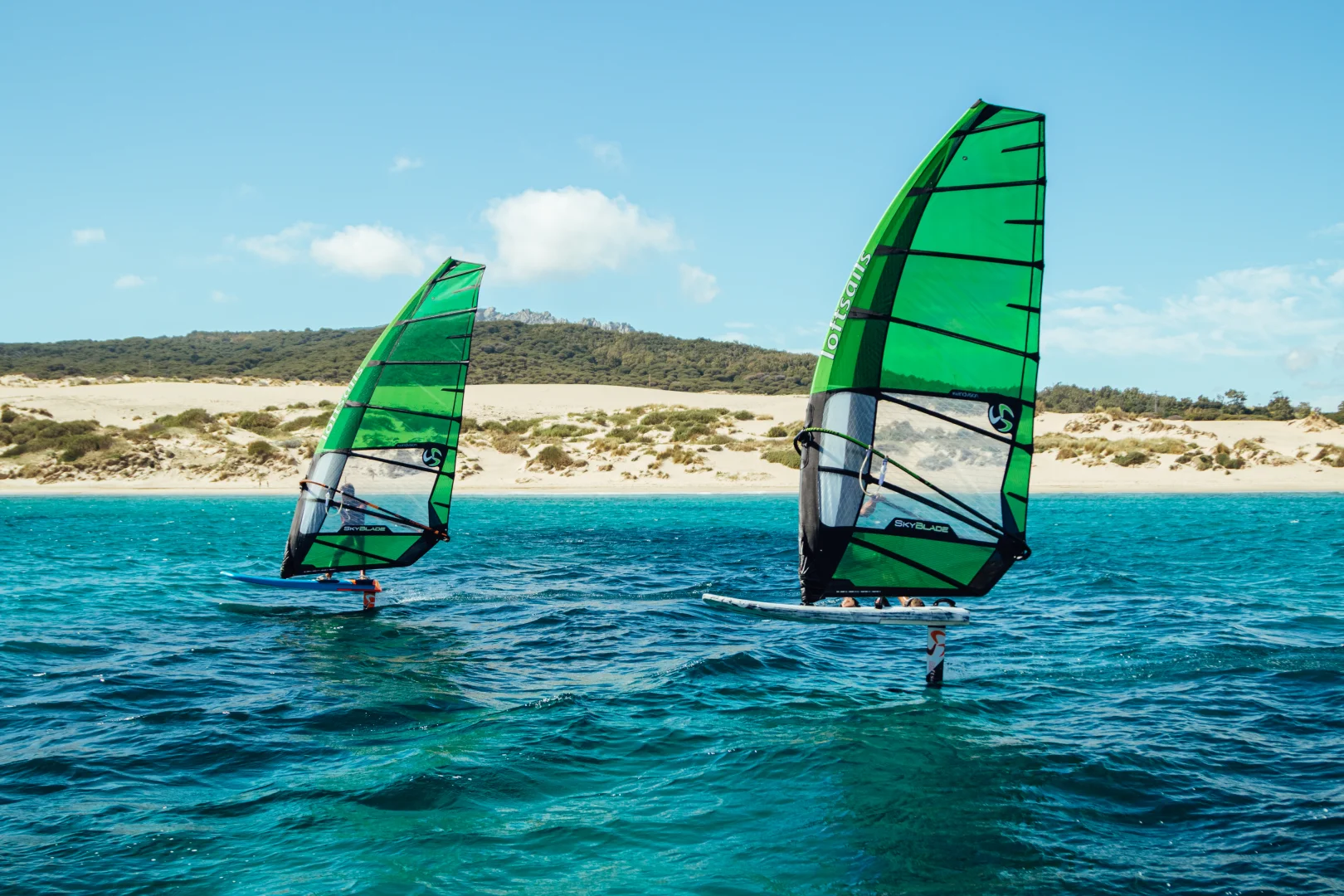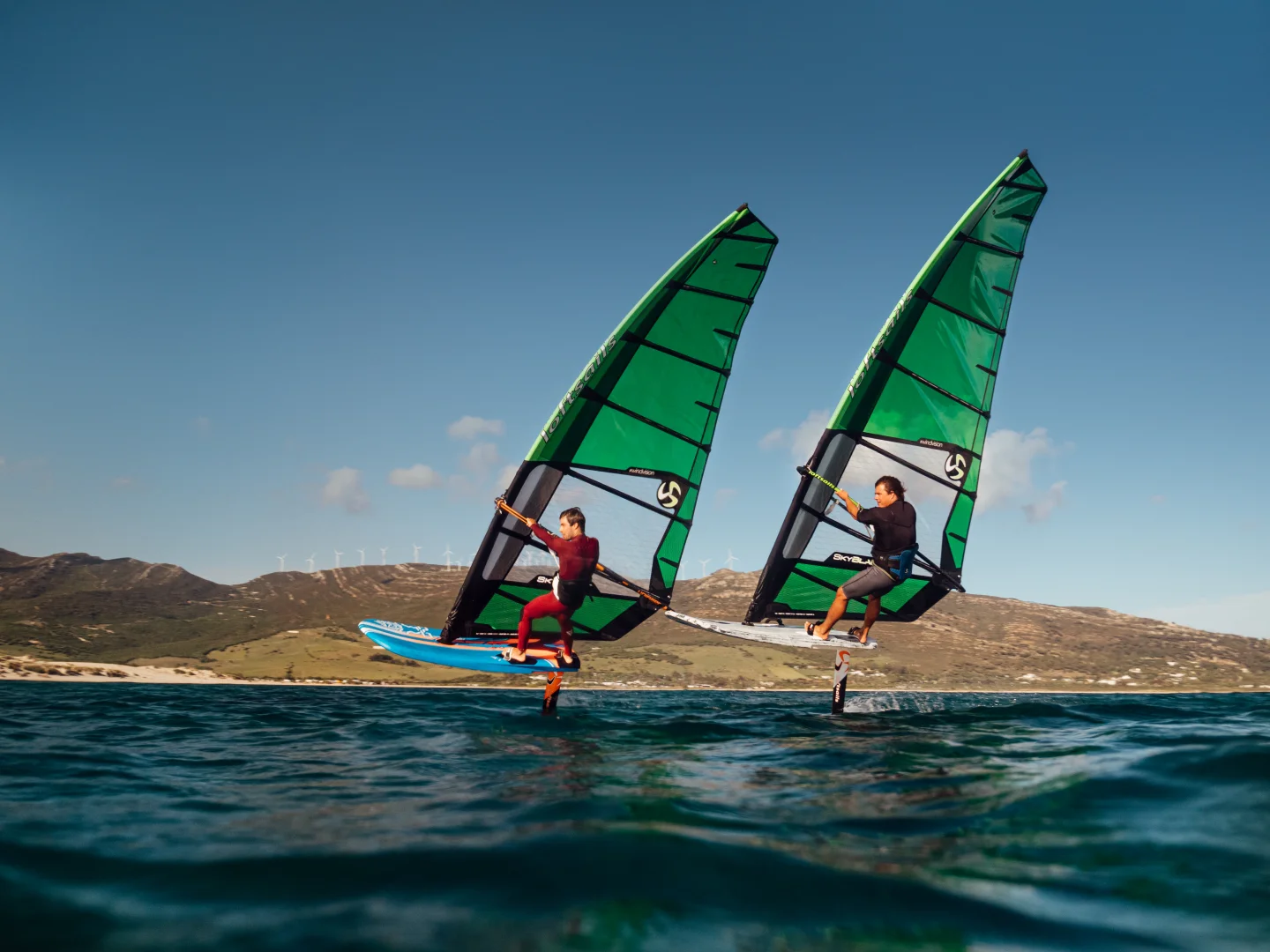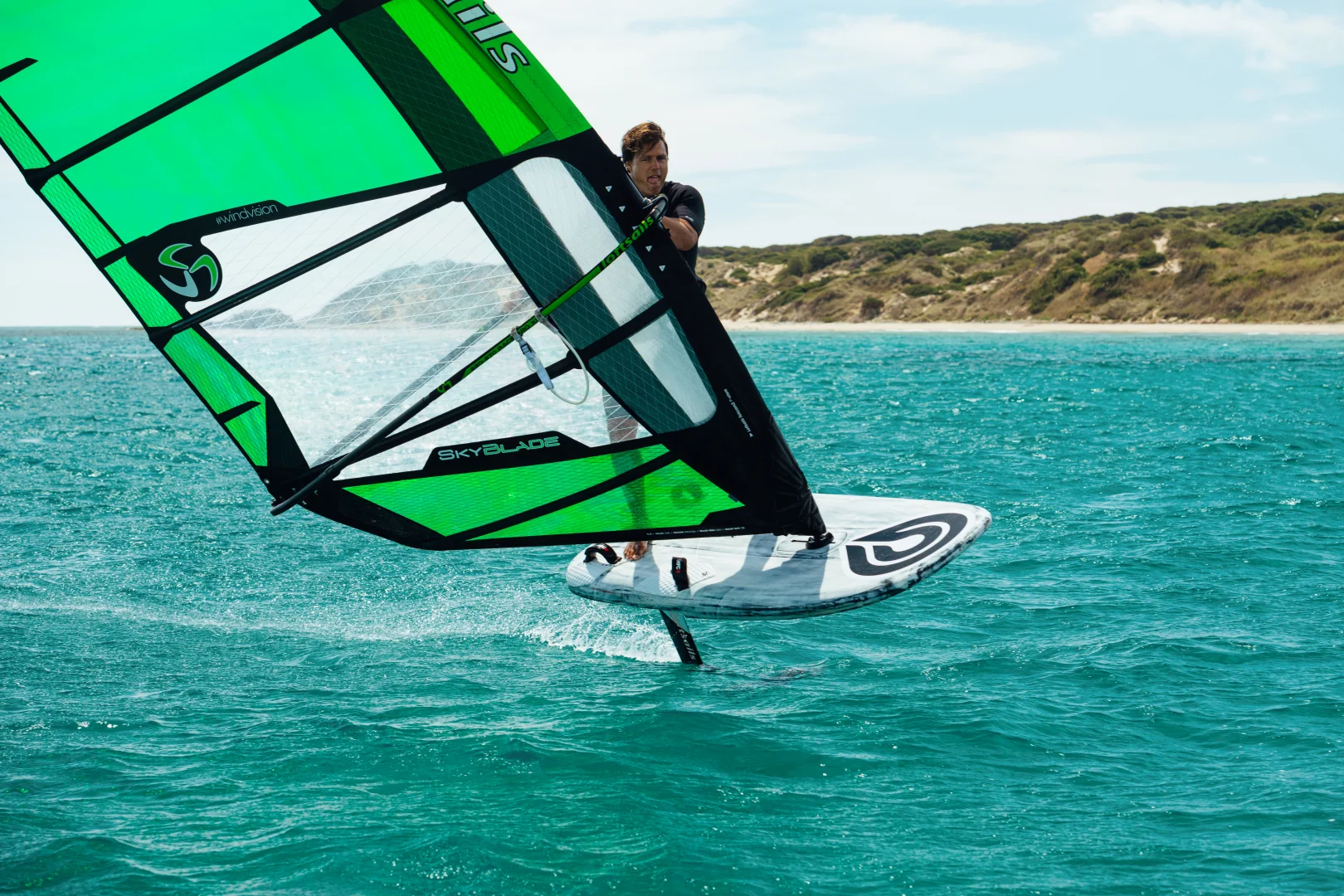 What does 1 Year Unconditional + 1 Year Conditional warranty cover?
Warranty is valid 2 years after date of purchase. When making a warranty claim in the first year the product is unconditionally warranted. When making a warranty claim in the 2nd year the product must have clearly suffered from a manufacturer error.