Skyscape 2021
DEDICATED
FOIL SAIL
Building on the successful design of its predecessors, the Skyscape 2021 is a testament to Loftsails windfoil dedication.

The 2021 models have increased aspect ratio and decreased head sizes. These changes - when combined with updated vertical shaping and horizontal profile values - mean that the Skyscape has once again raised the bar for foil freeriding.

The Skyscape 5.8 6.4 and 7.0 sizes retain their moderate width mast pockets, 5-batten 3-cam configuration, and soft leech twist character.

Skyscape 8.0 and 9.0 sizes stay with their Blade-type mast pockets, 6-batten 3-cam design, and firmer leech twist for more race-oriented performance.


Find a dealer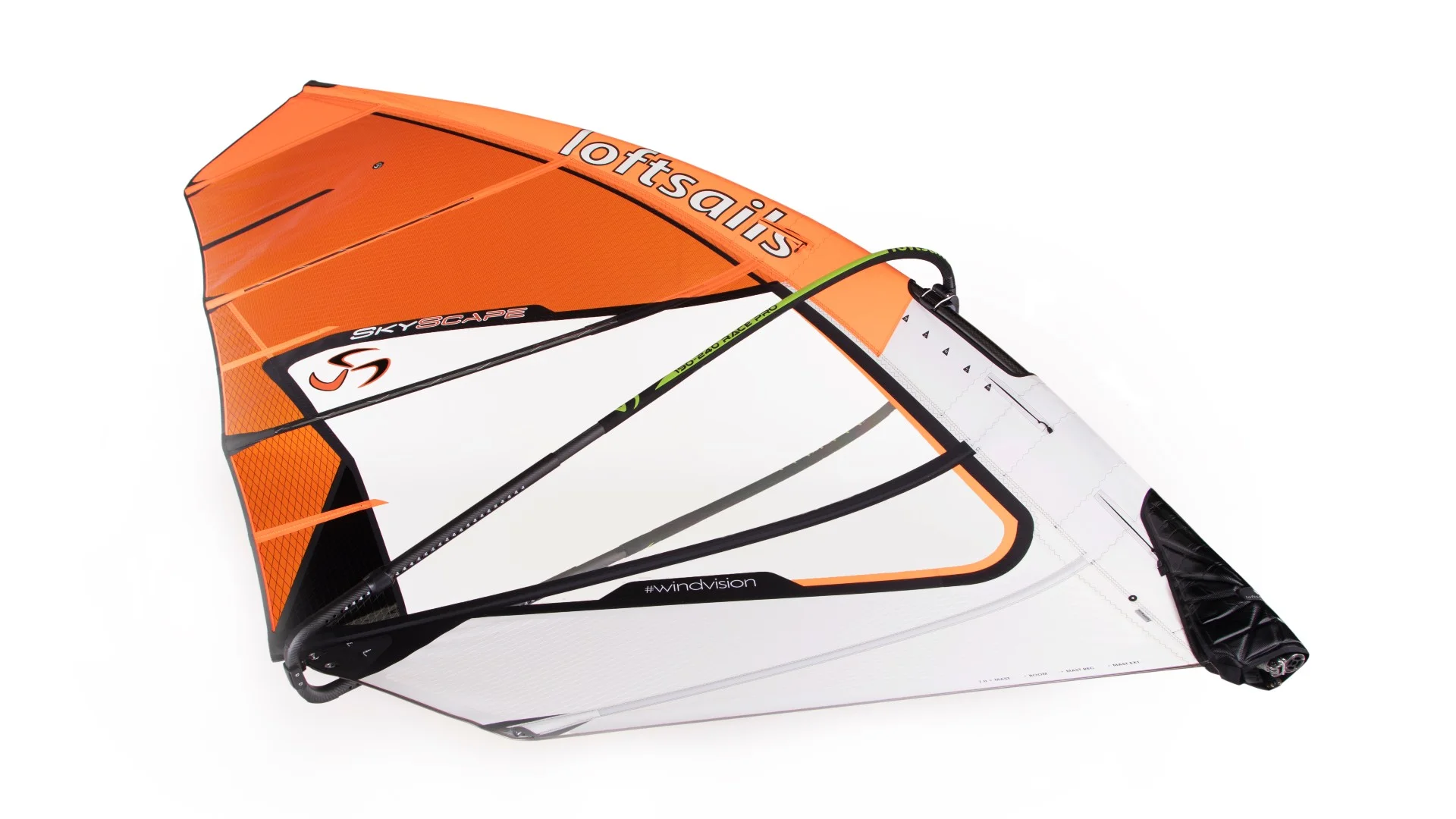 Features
& Benefits
Tekcam2 camber inducer design – easy rotation and gentle to your mast

SDM and RDM mast compatibility. Tekcam2 Large (installed) and Reduced (in sailbag) included with sizes 7.0 and smaller
Metallic cam interfaces MCIs eliminate contact point degradation characteristic of cam designs without MCIs

Tubed batten structure – solid stability for the upper end of the wind range

X-ply batten pockets that alternate sail sides... using similar material for the batten pocket as the body material minimizes the asymmetric character of applied batten pockets. Pockets made with laminates allow the batten to be centered. These features combine to maintain rotation symmetry. In contrast, same-side dacron pockets promote asymmetrical rotation

Blade mast pocket construction – pocket sides under the tack pulley webbings for rotation ease, clean mast pocket and longevity

Kevlar strip applications – profile definition, mast pocket stability and longevity
Durable IYU250 4-part mast pocket – the perfect material between your mast and the elements
Trim: leech-release reference logo to dial in trim
Click to reveal features.
Gallery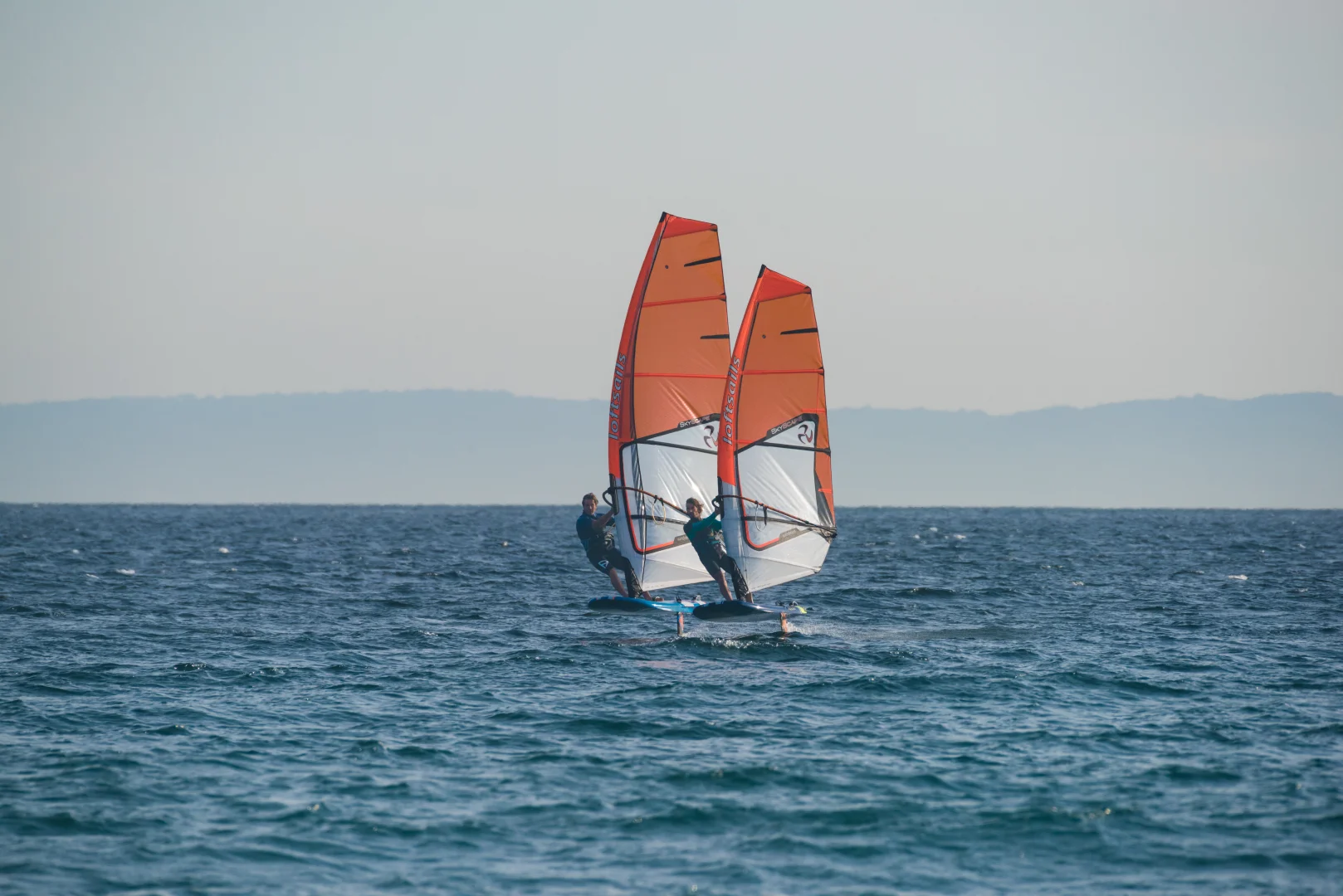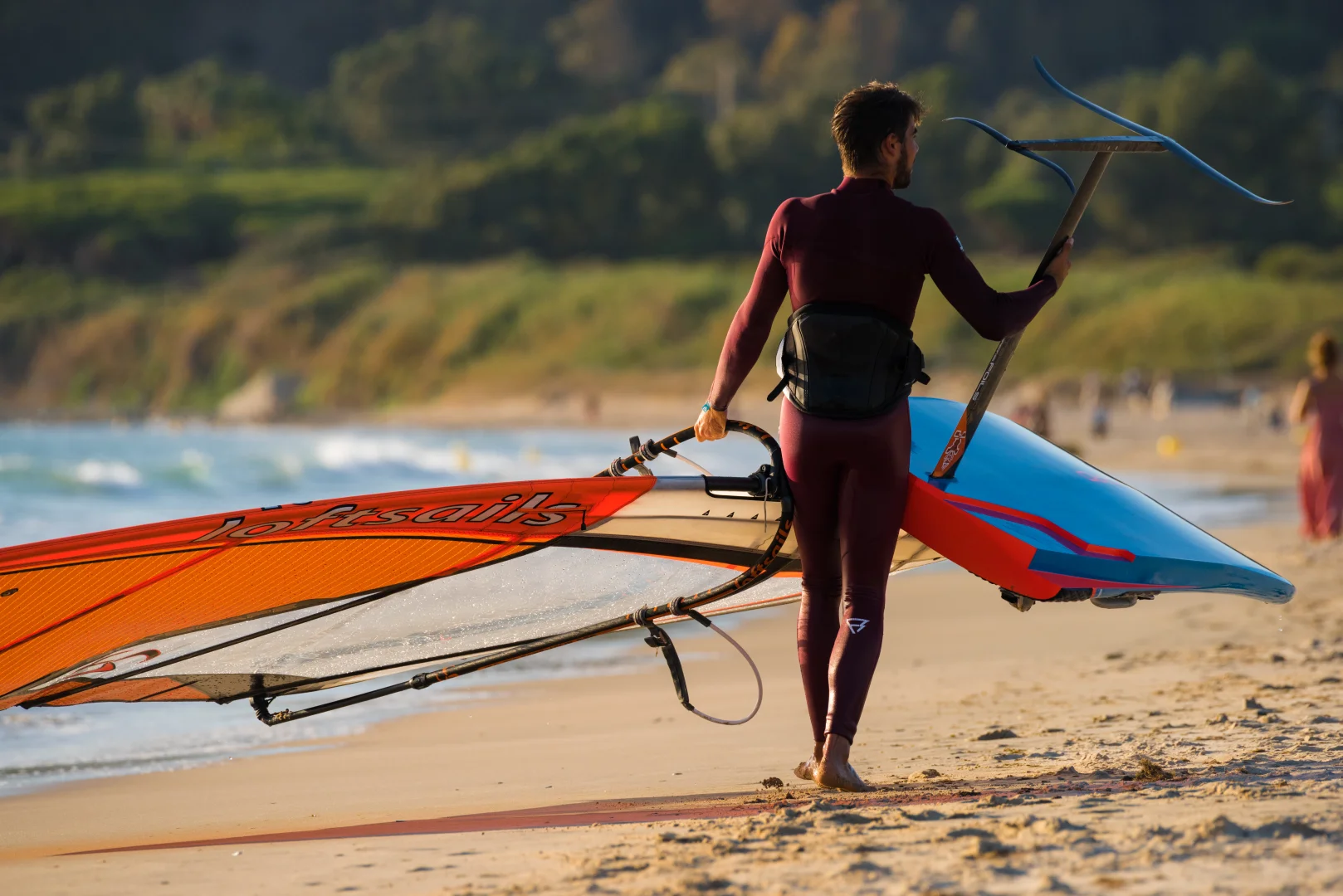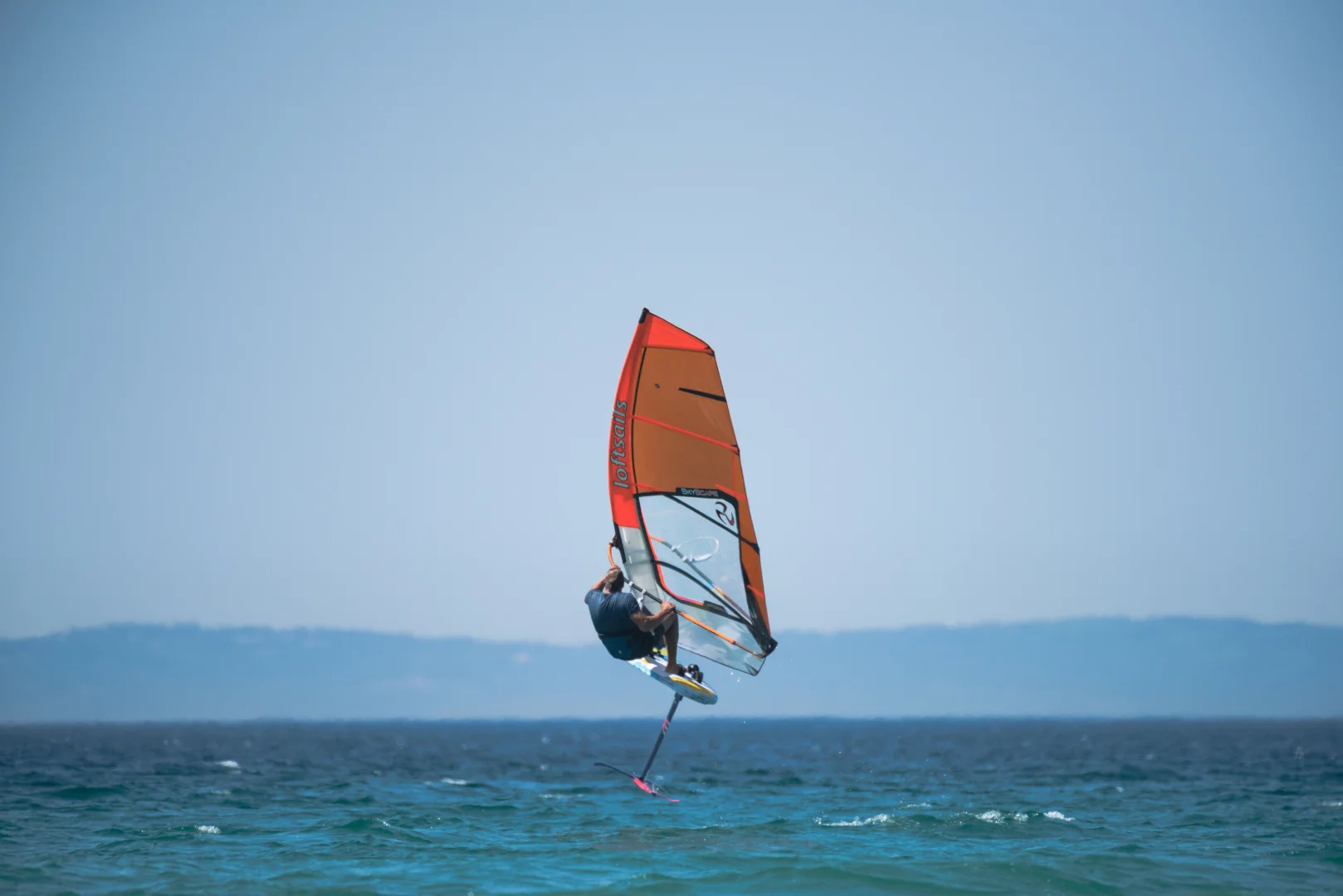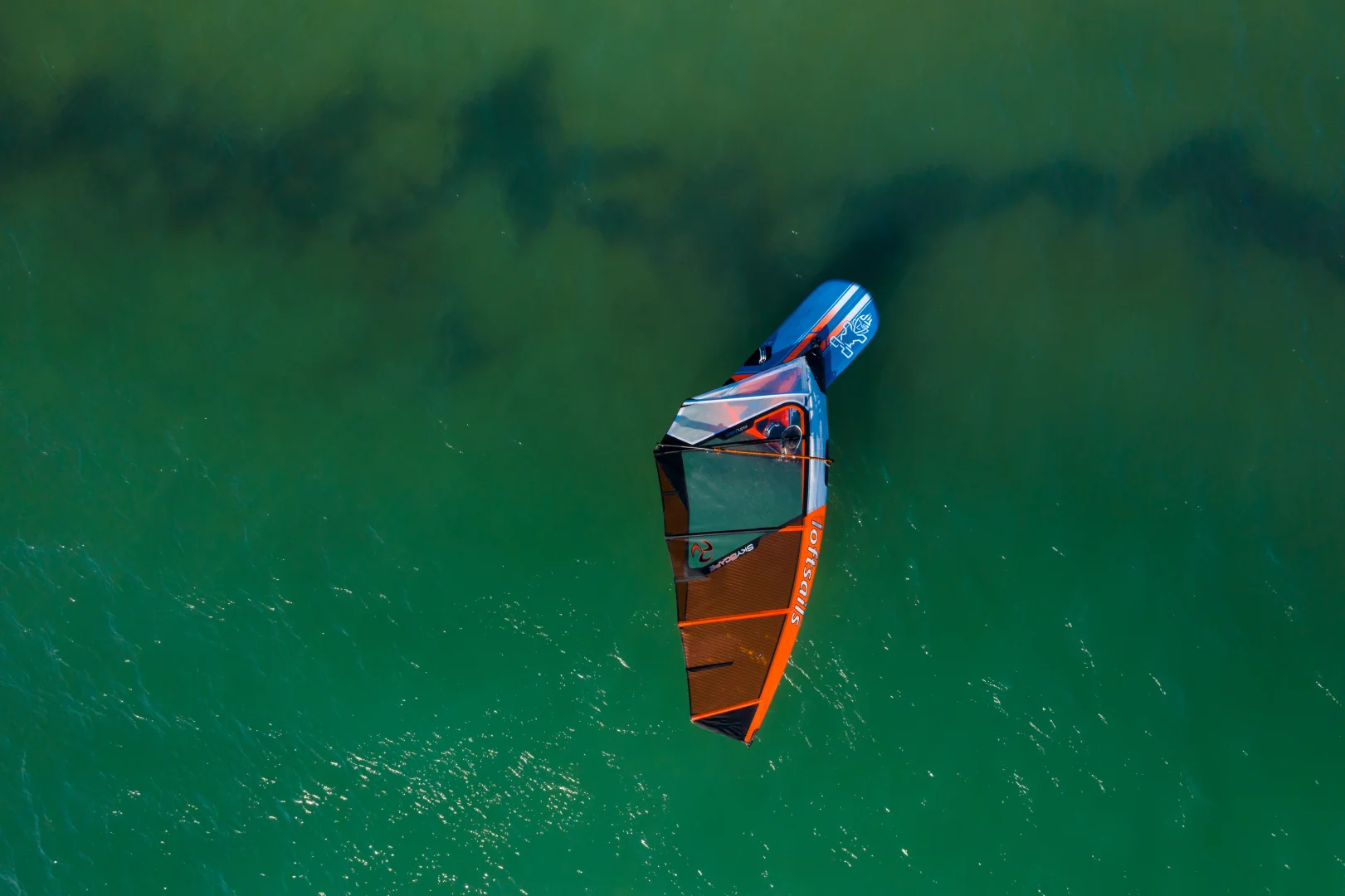 Frequently asked questions?
Find the answers of your Skyscape 2021 questions
Just click the box below.
What does 1 Year Unconditional + 1 Year Conditional warranty cover?
Warranty is valid 2 years after date of purchase. When making a warranty claim in the first year the product is unconditionally warranted. When making a warranty claim in the 2nd year the product must have clearly suffered from a manufacturer error.