Switchblade 2021
3-CAM PERFORMANCE
FREERACE
Freerace performance made easy.

The Switchblade – our proven 3-cam freerace design – has been updated for 2021 and is available with brand new colours.

The new models are more high aspect. The resulting increase of mast length is balanced by the introduction of a closed sleeve head that replaces the plug fitting used in previous seasons.

New luff curves and redesigned vertical shapes generate a broader palette of trim possibilities and give a greater forward-oriented drive.

If you are looking for solid bottom-end power that remains dependable and secure, the Switchblade will certainly impress. This sail delivers control and performance over a simply massive tuning range.


Find a dealer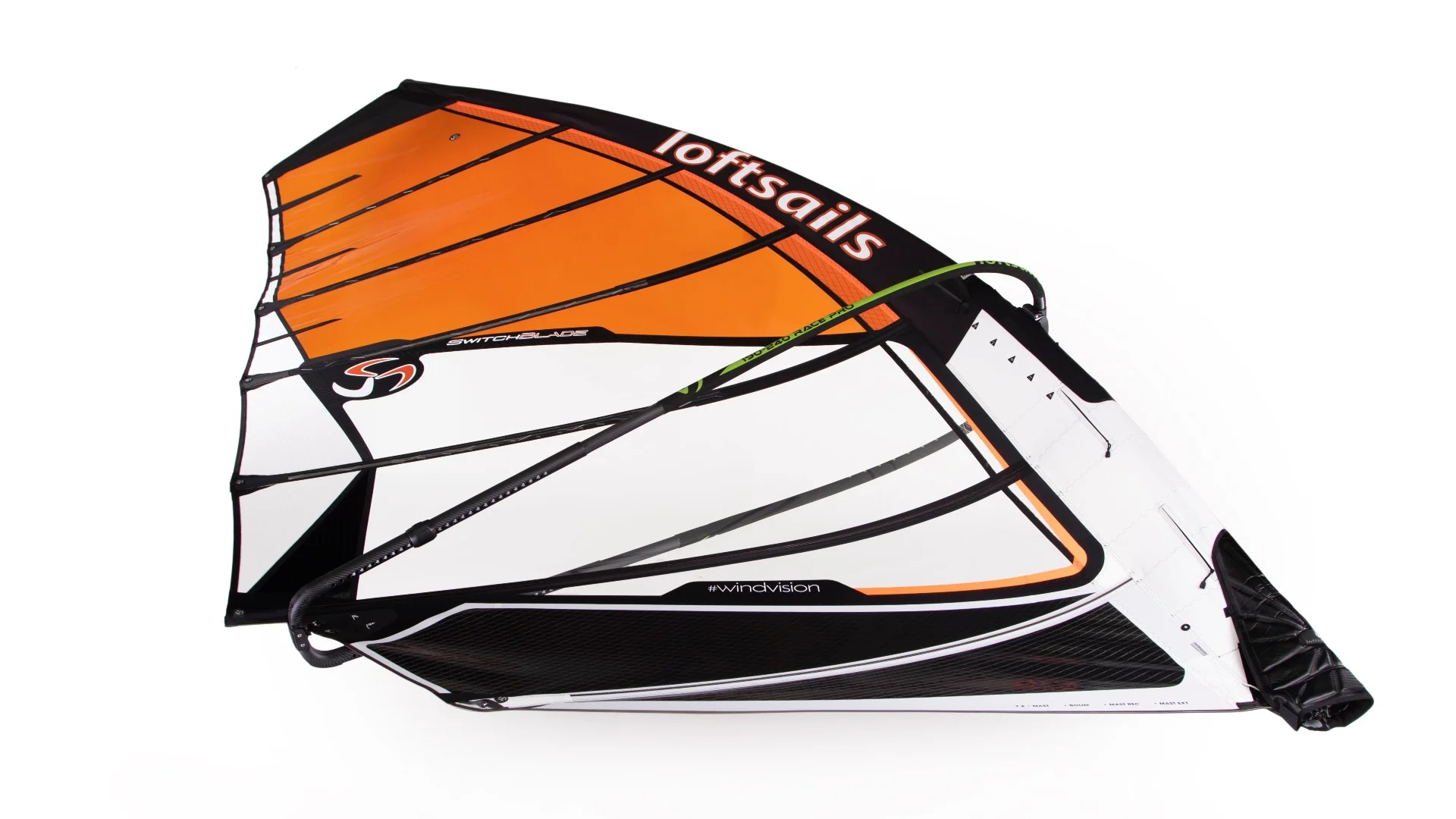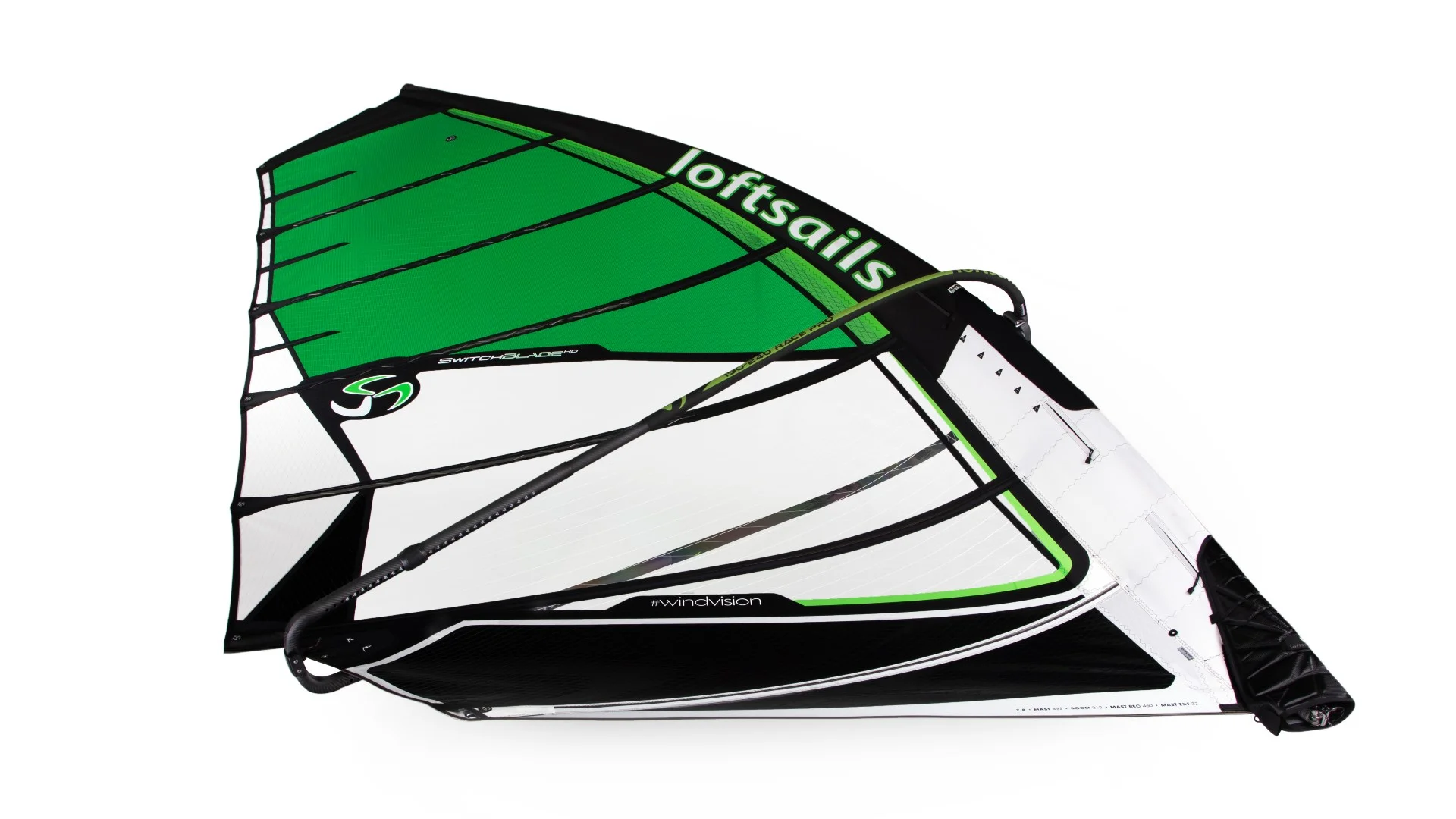 Features
& Benefits
Green: full X-Ply... 5 mil biaxial luff and foot panels, 4 mil biax window panels, 3.5 mil biax leech panels, 2 mil upper body panels

Orange: 5 mil biaxial luff and foot panels, 5 mil mono window and 4 mil mono body panels

Tekcam2 camber inducer design – easy rotation and gentle to your mast

SDM and RDM mast compatibility. Tekcam2 Large (installed) and Reduced (in sailbag) included with sizes 8.6 and smaller
Metallic cam interfaces – MCIs eliminate contact point degradation characteristic of cam designs without MCIs

Tubed batten structure – solid stability for the upper end

X-ply batten pockets that alternate sail sides – using similar material for the batten pocket as the body material minimizes the asymmetric character of applied batten pockets. Pockets made with laminates allow the batten to be centered. These features combine to maintain rotation symmetry. In contrast, same-side dacron pockets promote asymmetrical rotation

Streamlined neoprene boom cutout with dual zippers – limits water entry into the mast sleeve for fast recovery

Blade mast pocket construction – pocket sides under the tack pulley webbings for rotation ease, clean mast pocket and longevity
Kevlar strip applications – profile definition, mast pocket stability and longevity
Super durable full IYU250 4-part mast pocket – the perfect material between your mast and the elements

Trim: leech-release reference logo to dial in trim
Click to reveal features.
Sail Specifications
Description



Size



Luff



Boom



Vario Top



Extension



Cambers



Battens



Recommended Mast



Weight



Switchblade 5.3 Green HD 2021
5.3 m2
404 cm
182 cm
Vario Top
34 cm
3
6
Team Edition 370
4.77 kg
Switchblade 5.8 Green HD 2021
5.8 m2
428 cm
186 cm
Vario Top
28 cm
3
6
Team Edition 400
4.89 kg
Switchblade 6.8 Orange 2021
6.8 m2
458 cm
200 cm
Fixed
28 cm
3
6
Team Edition 430
5.26 kg
Switchblade 7.0 Green HD 2021
7.0 m2
468 cm
204 cm
Fixed
8 cm
3
6
Team Edition 460
5.35 kg
Gallery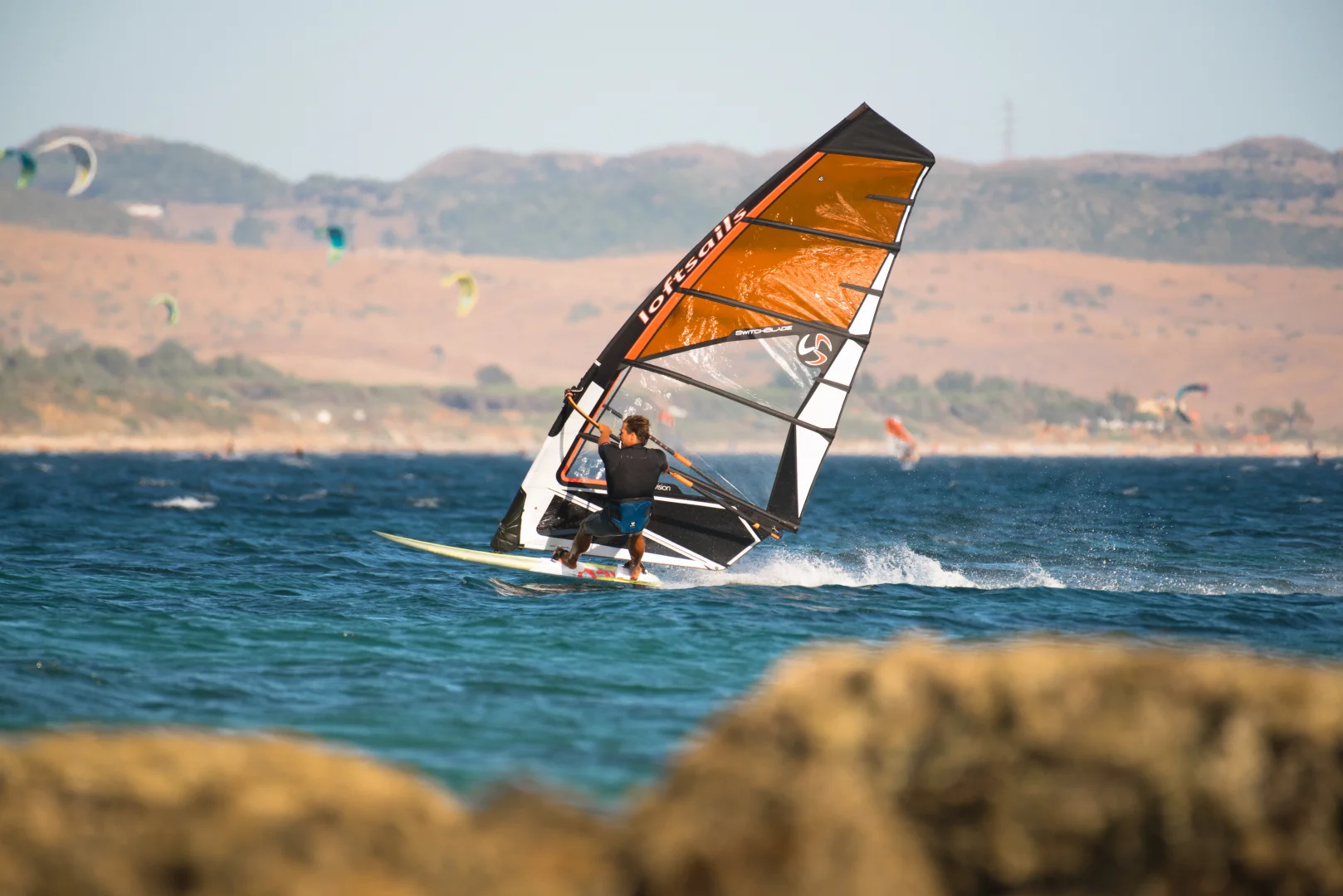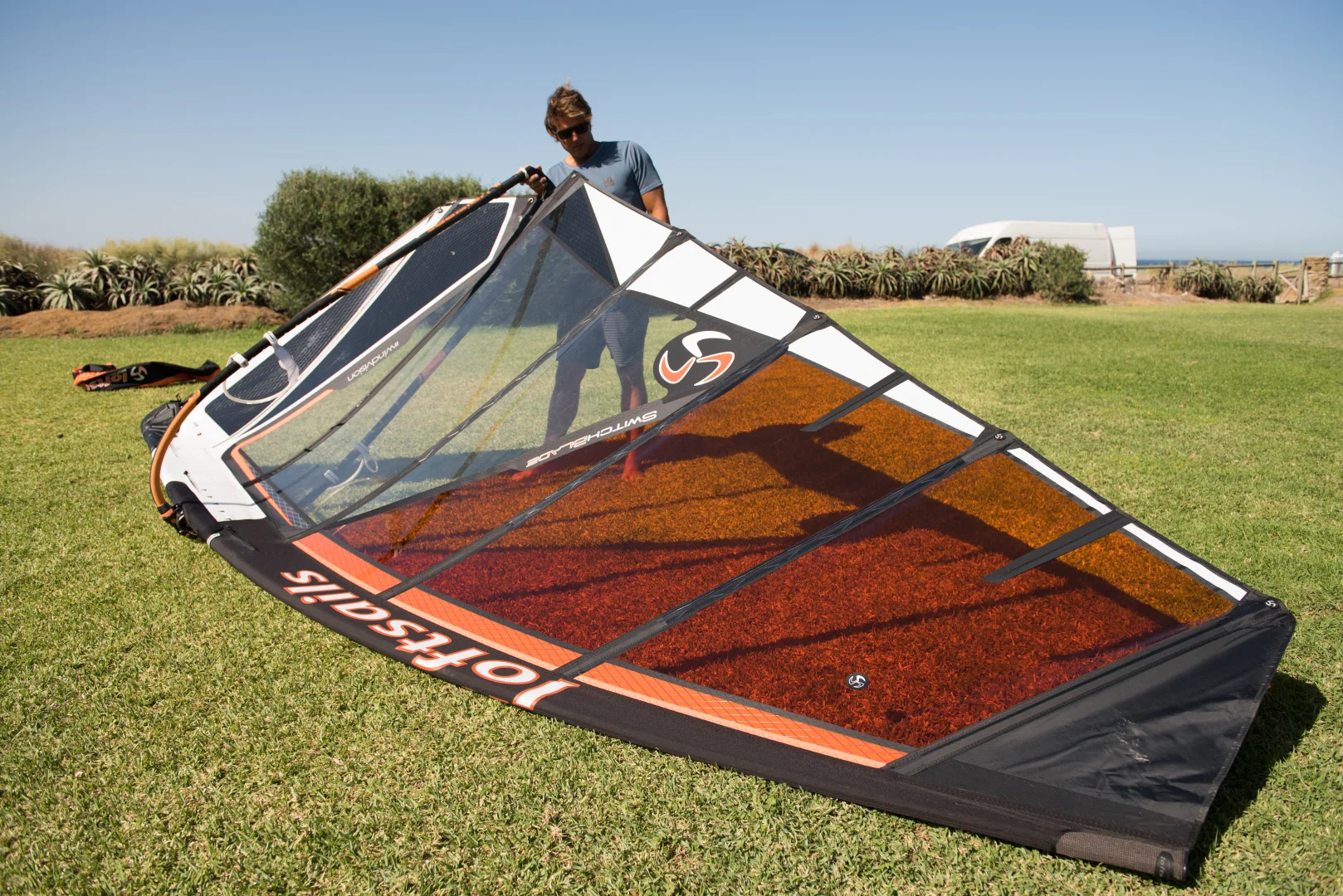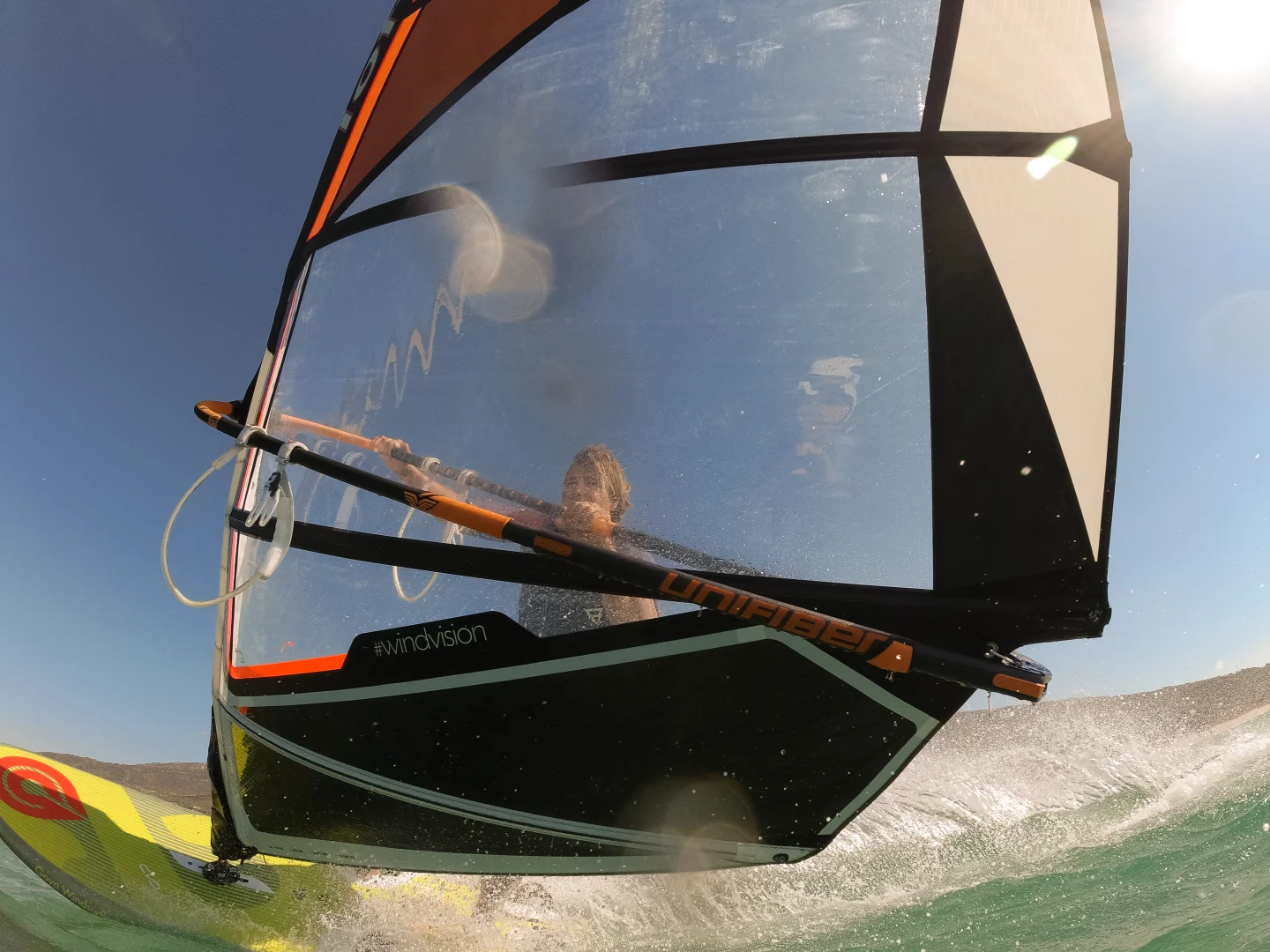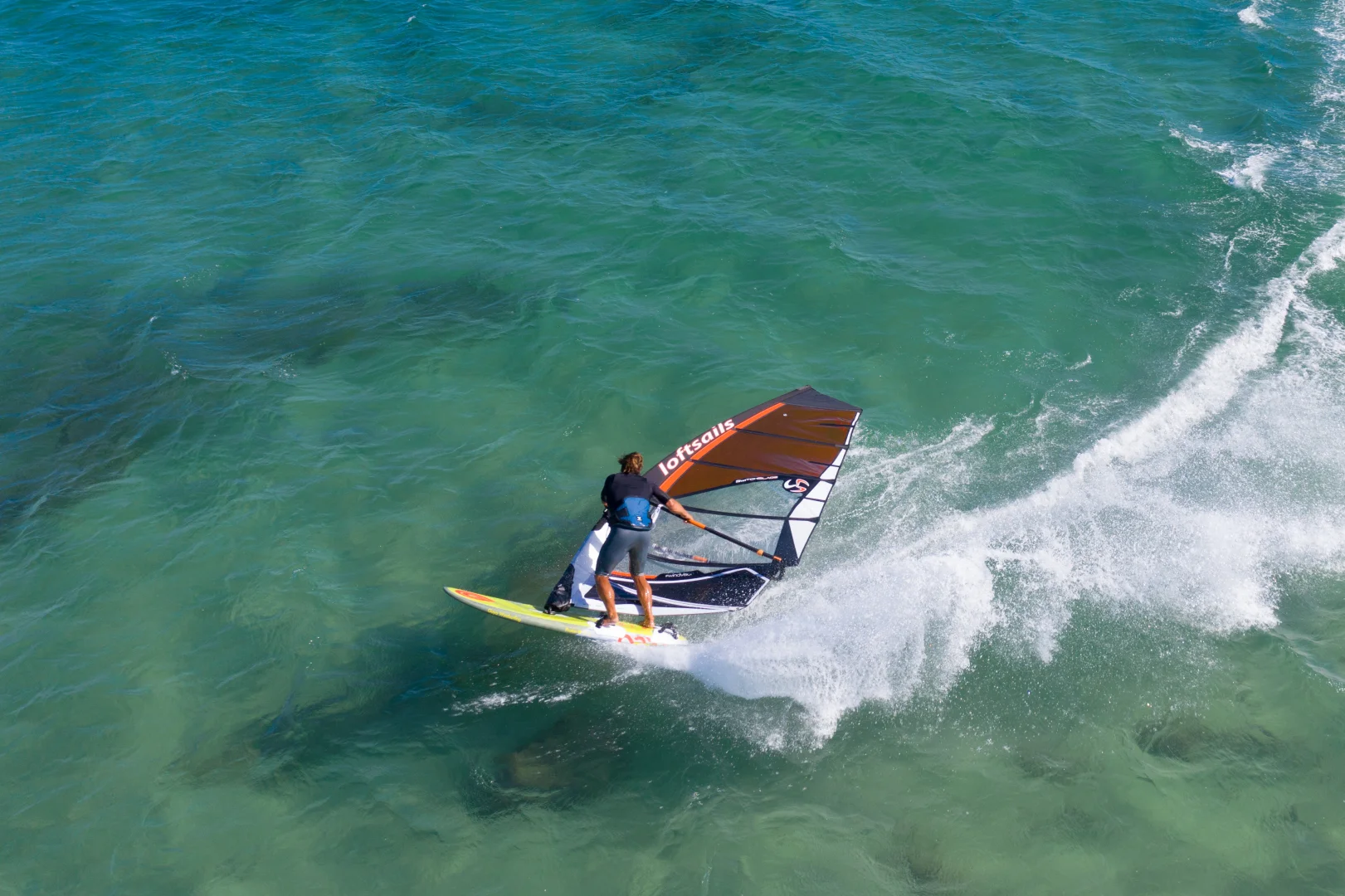 Frequently asked questions?
Find the answers of your Switchblade 2021 questions
Just click the box below.
What does 1 Year Unconditional + 1 Year Conditional warranty cover?
Warranty is valid 2 years after date of purchase. When making a warranty claim in the first year the product is unconditionally warranted. When making a warranty claim in the 2nd year the product must have clearly suffered from a manufacturer error.